Sloane footwear was designed for a male in his 20's that is frequently looking for comfortable stylish footwear to wear at all occasions. This shoe looks sleek enough to be worn to dinner but with it's convertible heel relaxed enough to wear around the house sipping coffee and working on random projects.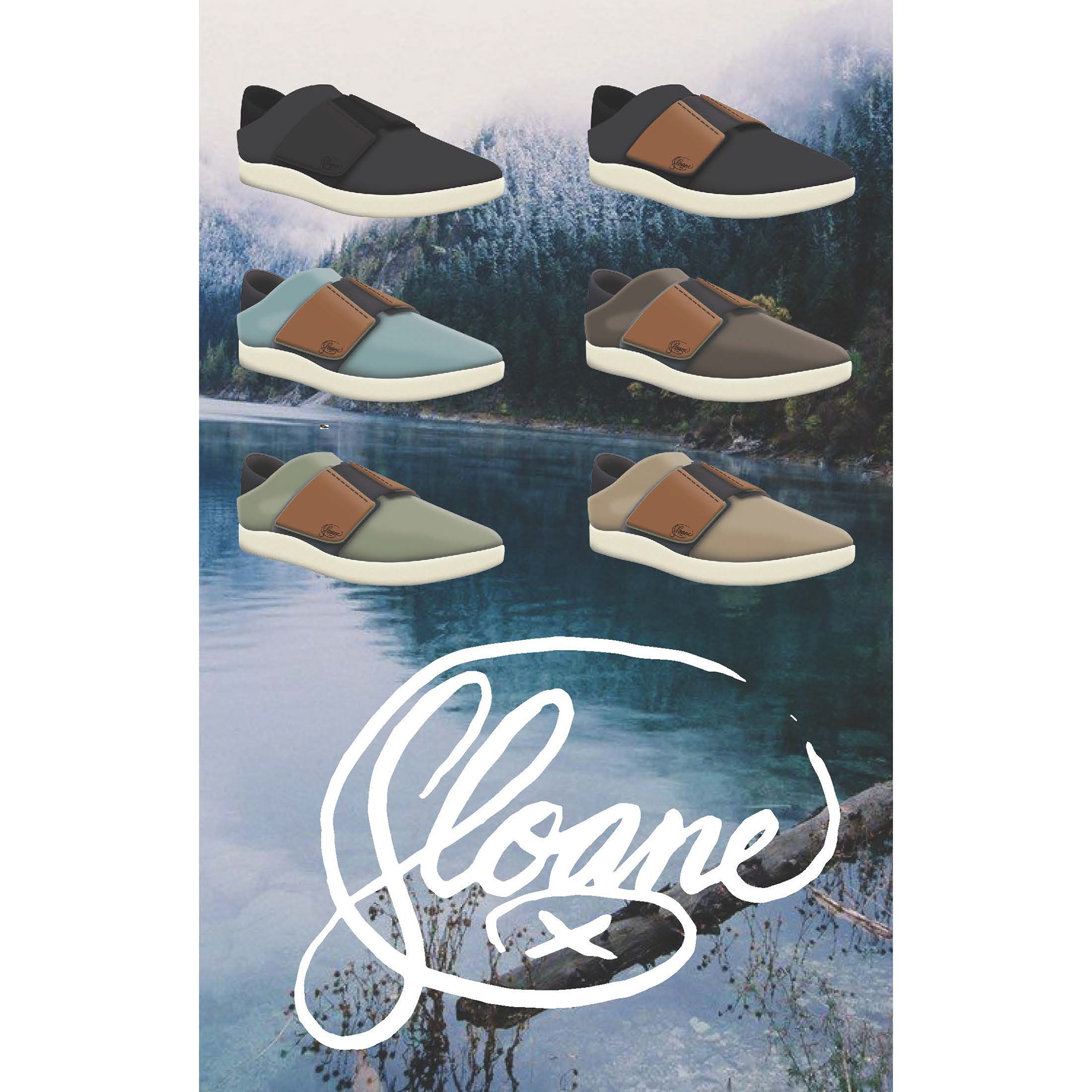 The crepe sole was chosen because it was natural and felt honest. The classic leather construction was to give it clout. The retaining band was to hold your foot when the leather decided to expand.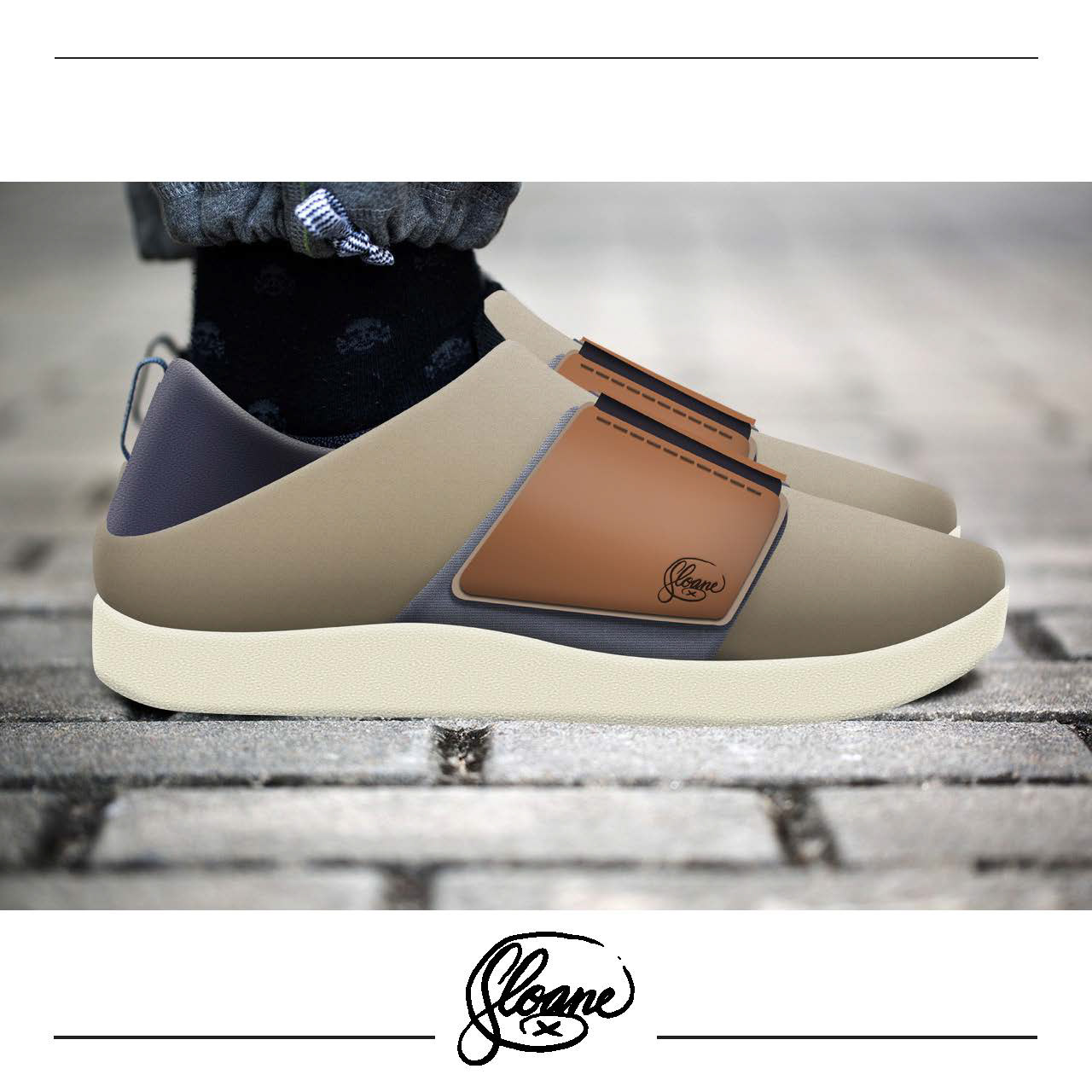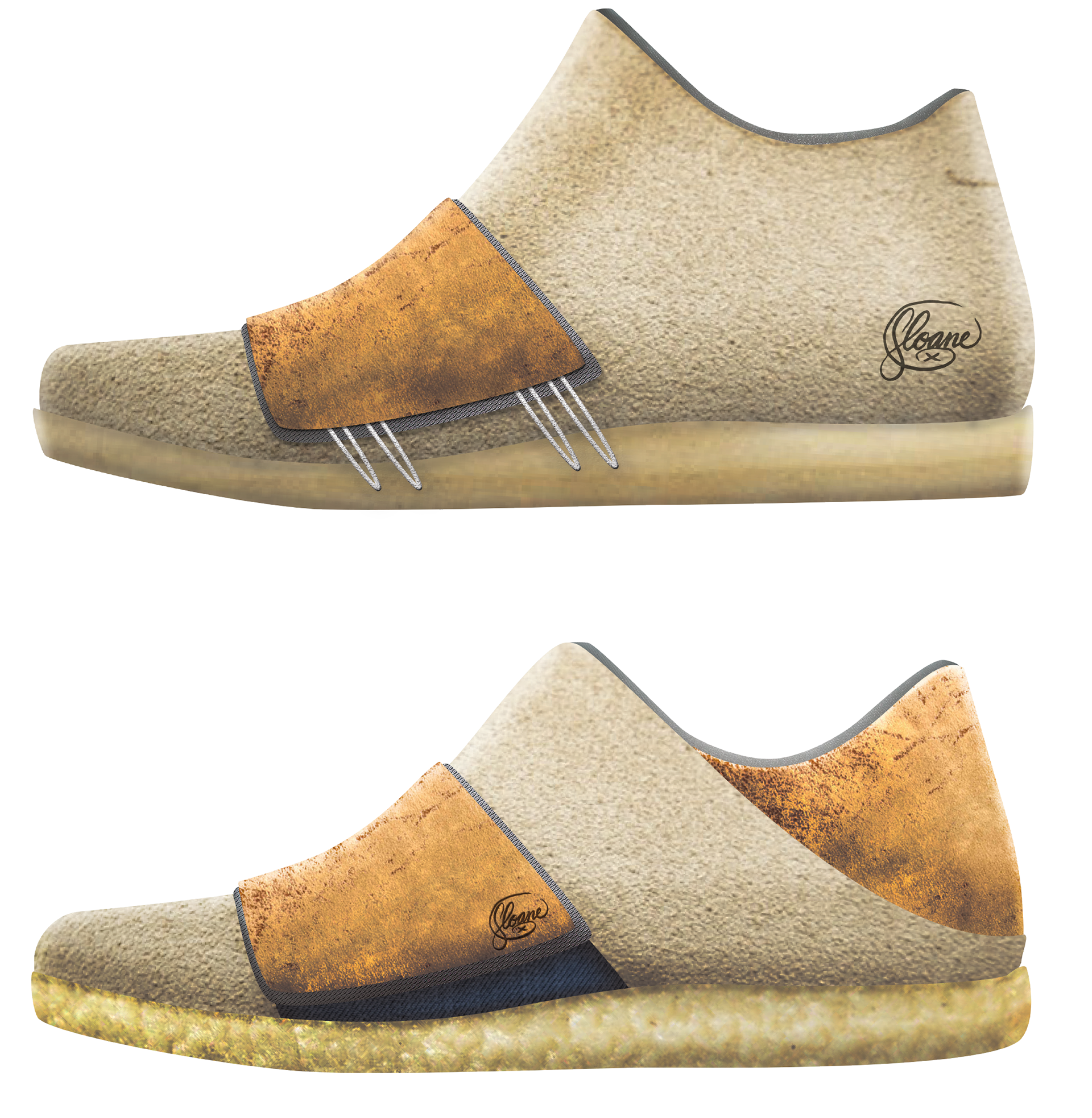 The "Bladerunner" was designed during my co-op with Puma. It combined gore-tex and neoprene to fight the elements in the rainy future with faux-cork accents in the midsole in order to give a nod to the elements outside of the dystopian future society it exists in.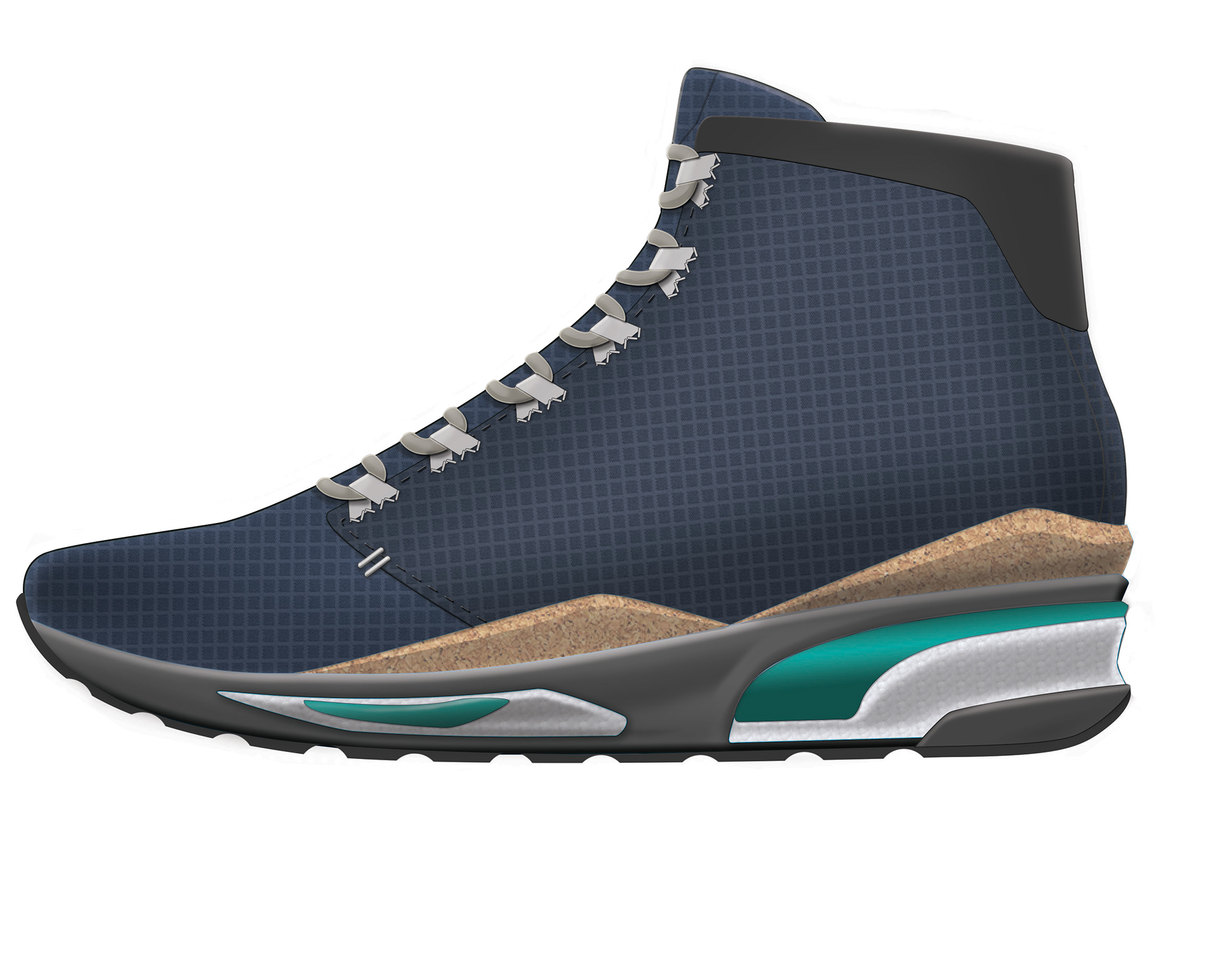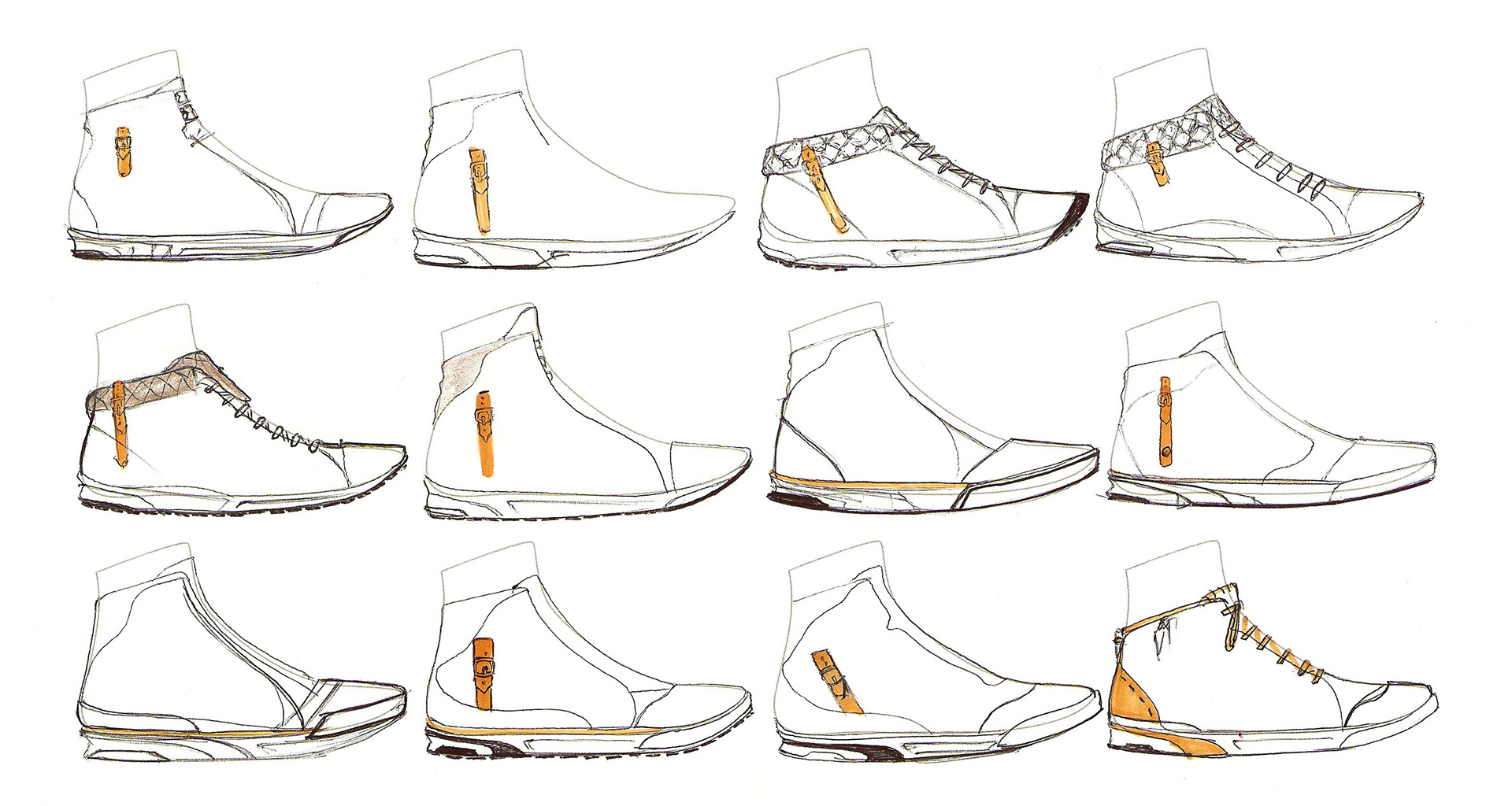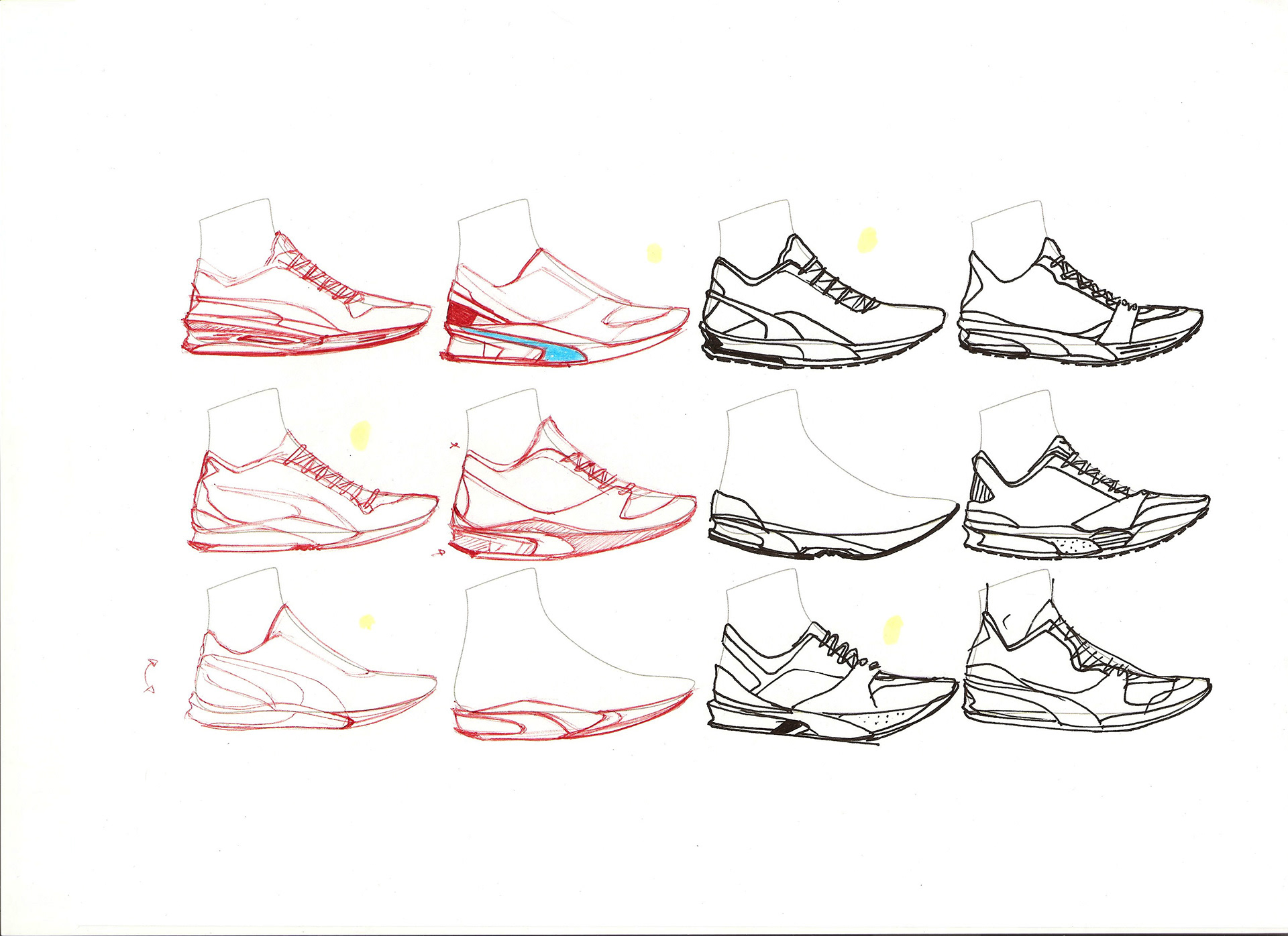 The RELEVE is a dance shoe that was customizable by the user that has a reinforced arch and retaining straps in all of the high stress areas while maintaining a streetwear inspired attitude.