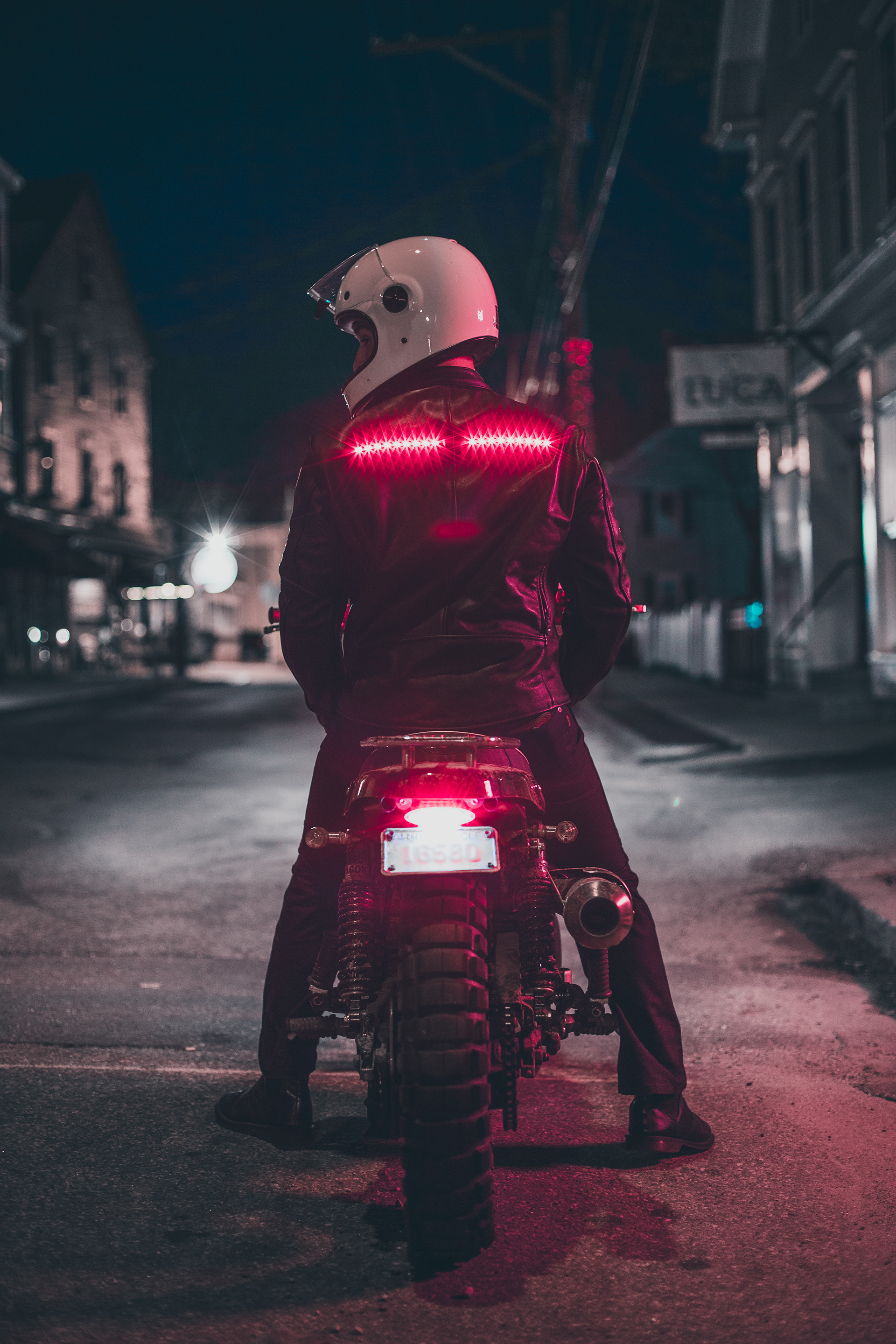 After a series of meetings between the technology team and I we decided that the jacket would have to achieve brake lights without being attached to the bike and hazard lights if the rider were to go down. This was achieved by a small box with an accelerometer that measured G's in any of the three axes. After extensive testing and diagnosing we determined what each threshold would be. Then it was time for me to create a wiring harness to attach our beautiful little black box to our lights!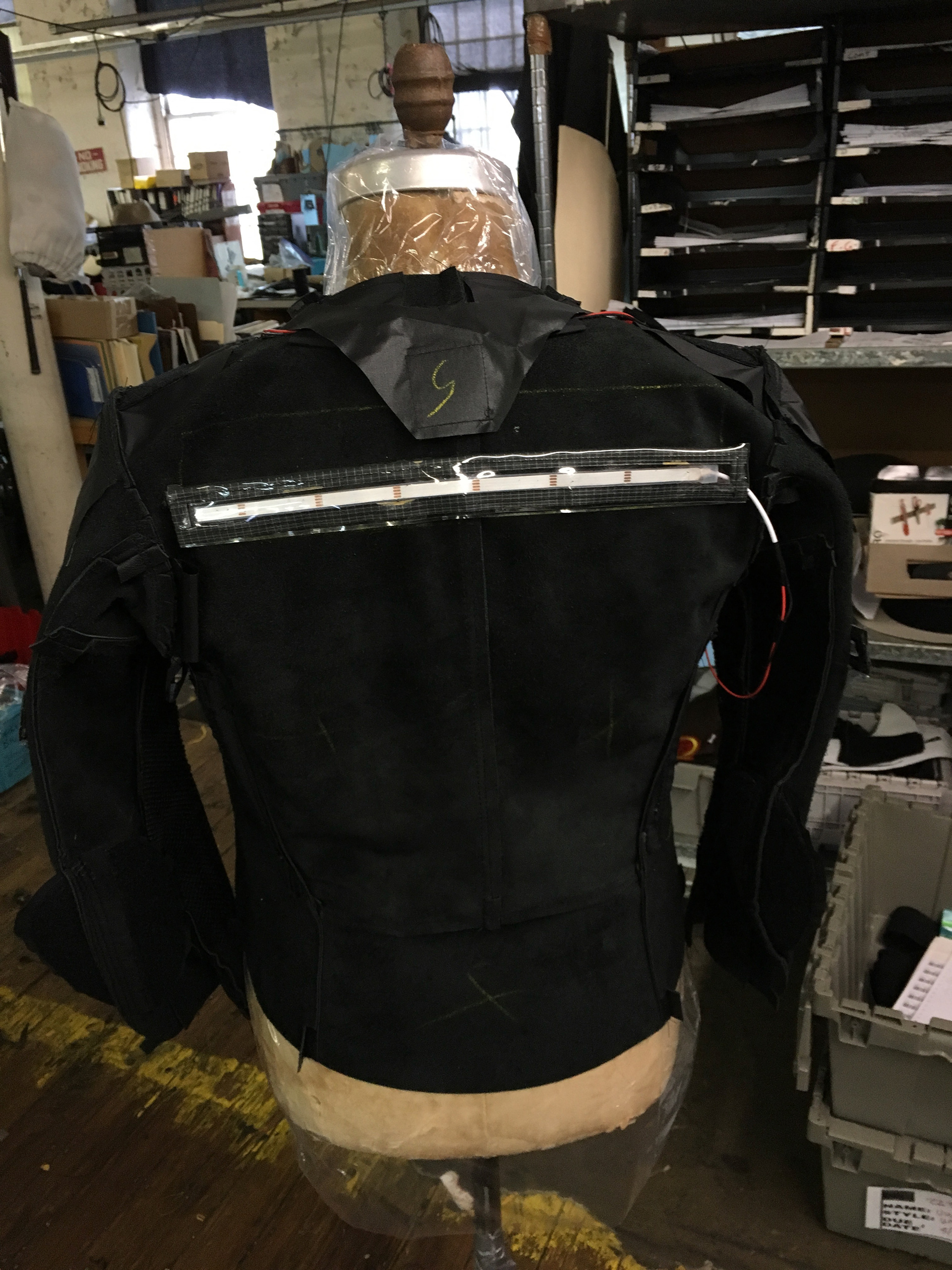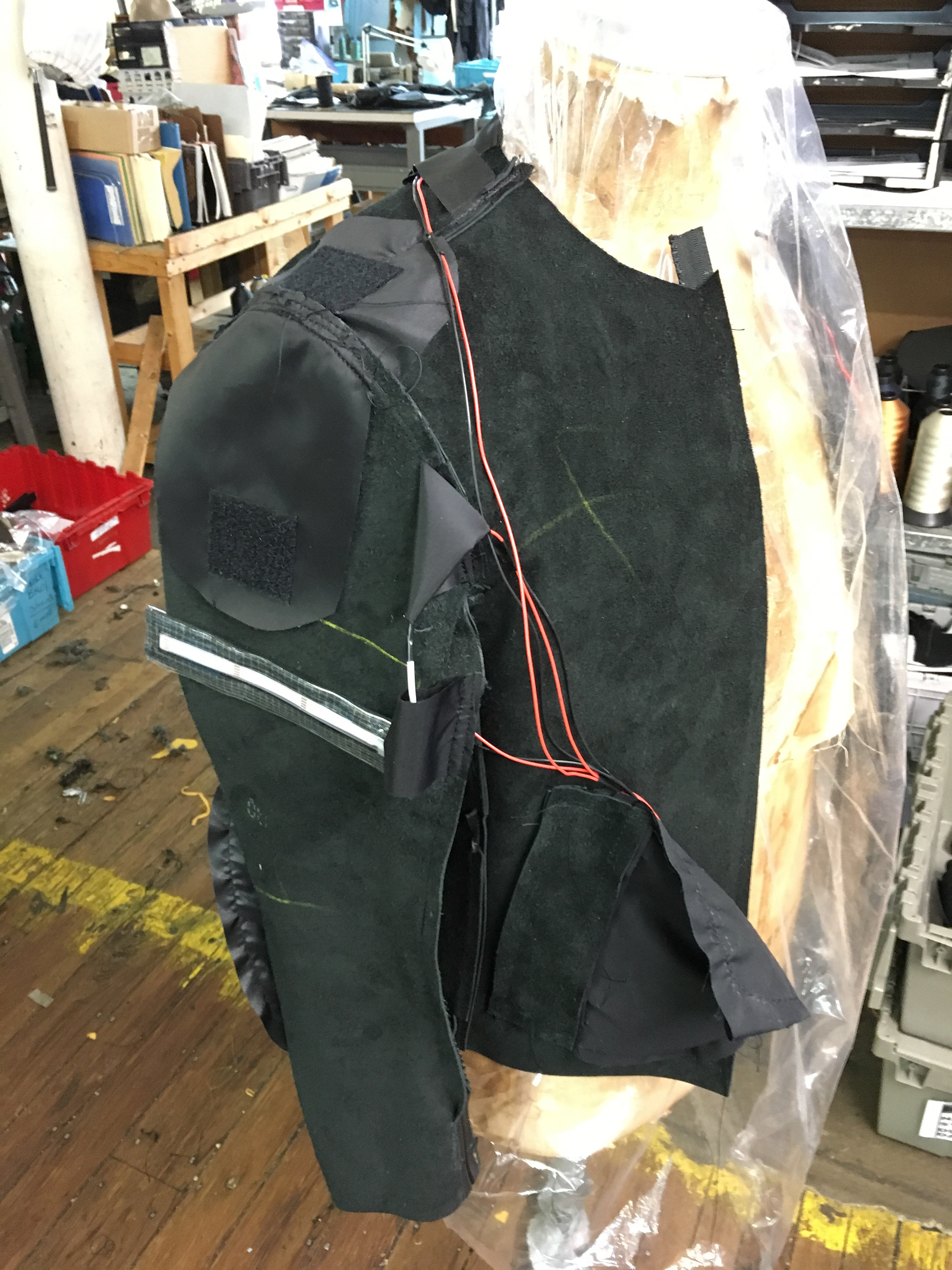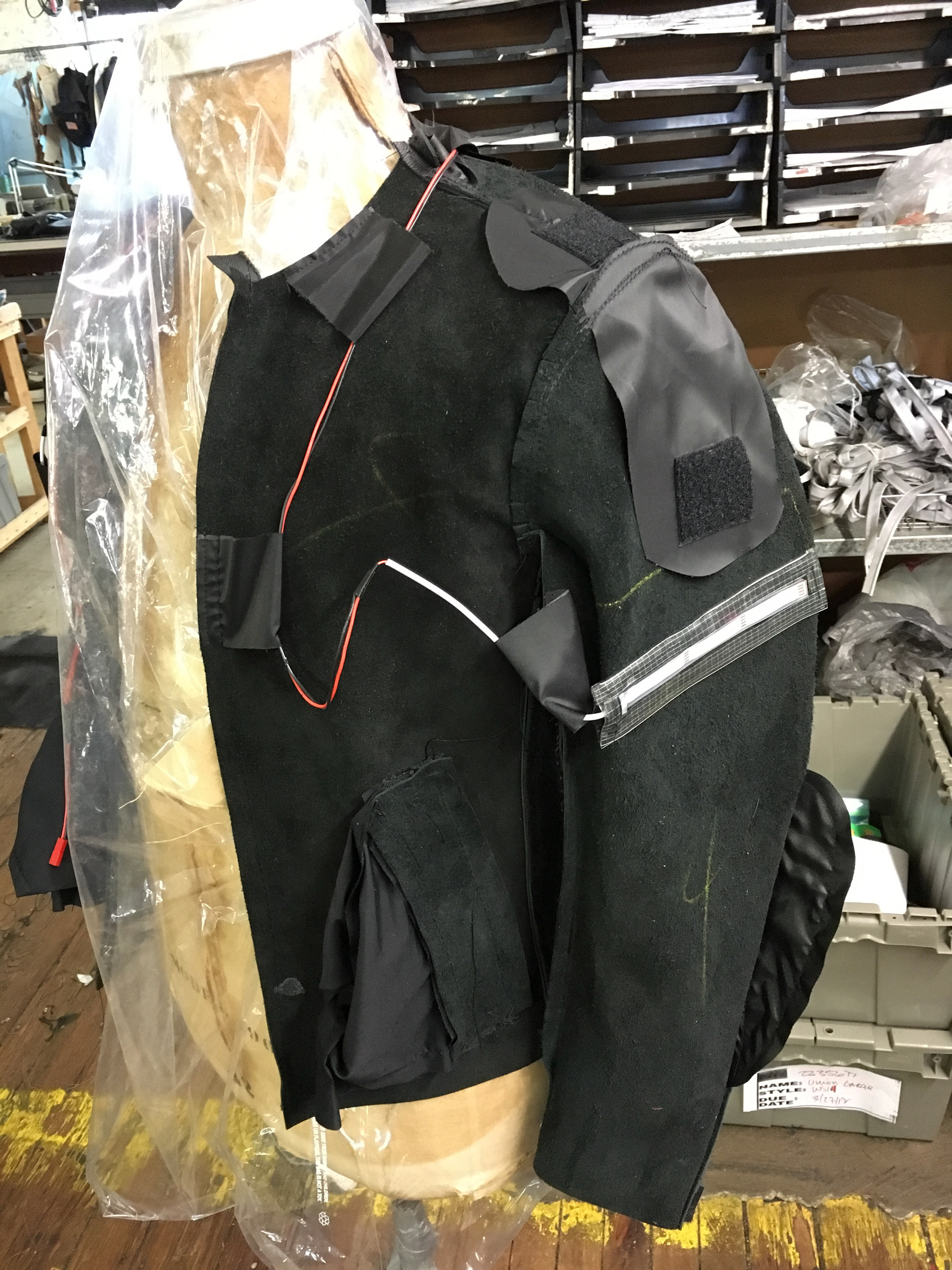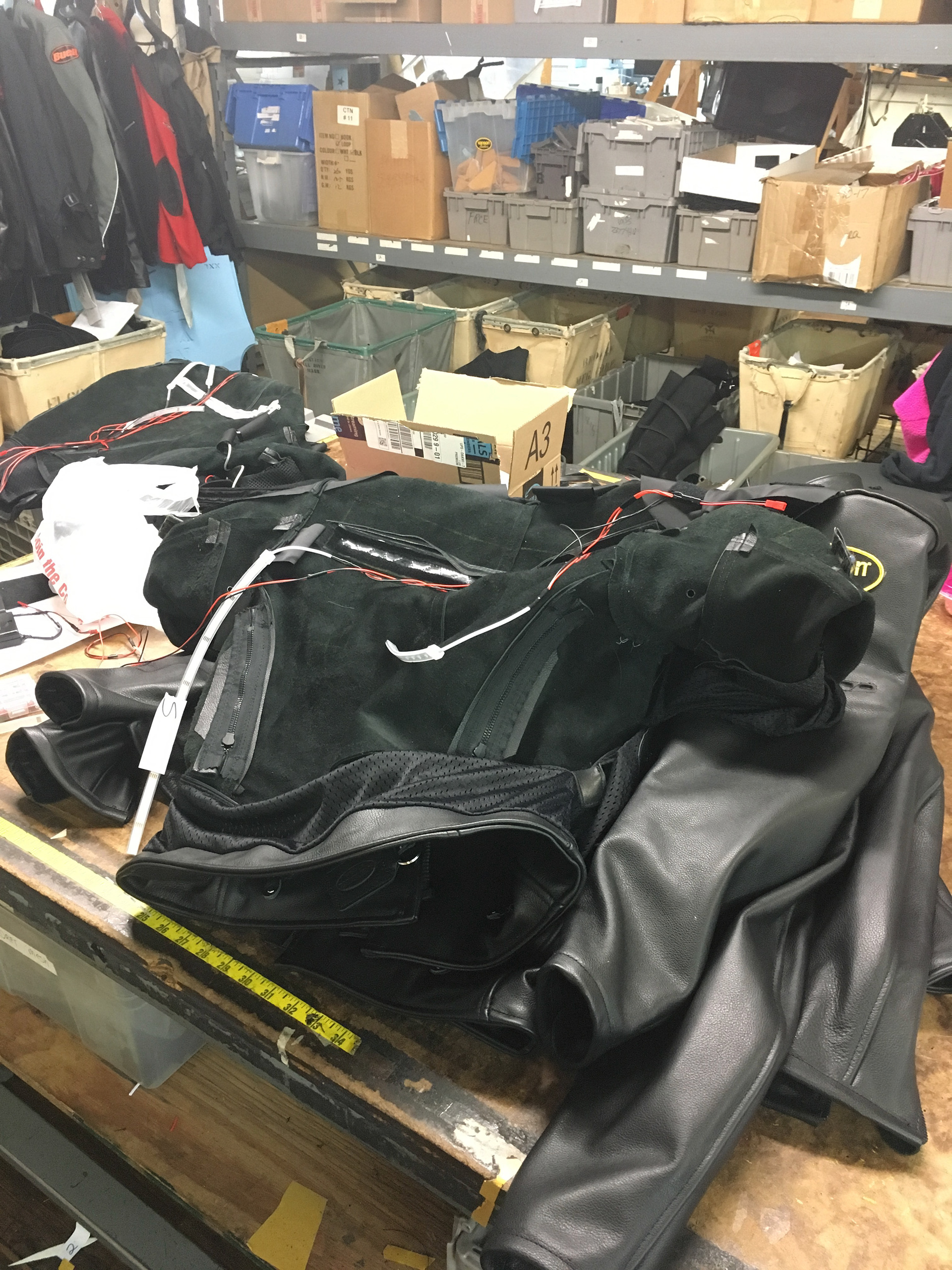 The wiring harness is held in place by carriers throughout the jacket and finally end up coming though a subtle opening in the inside left pocket.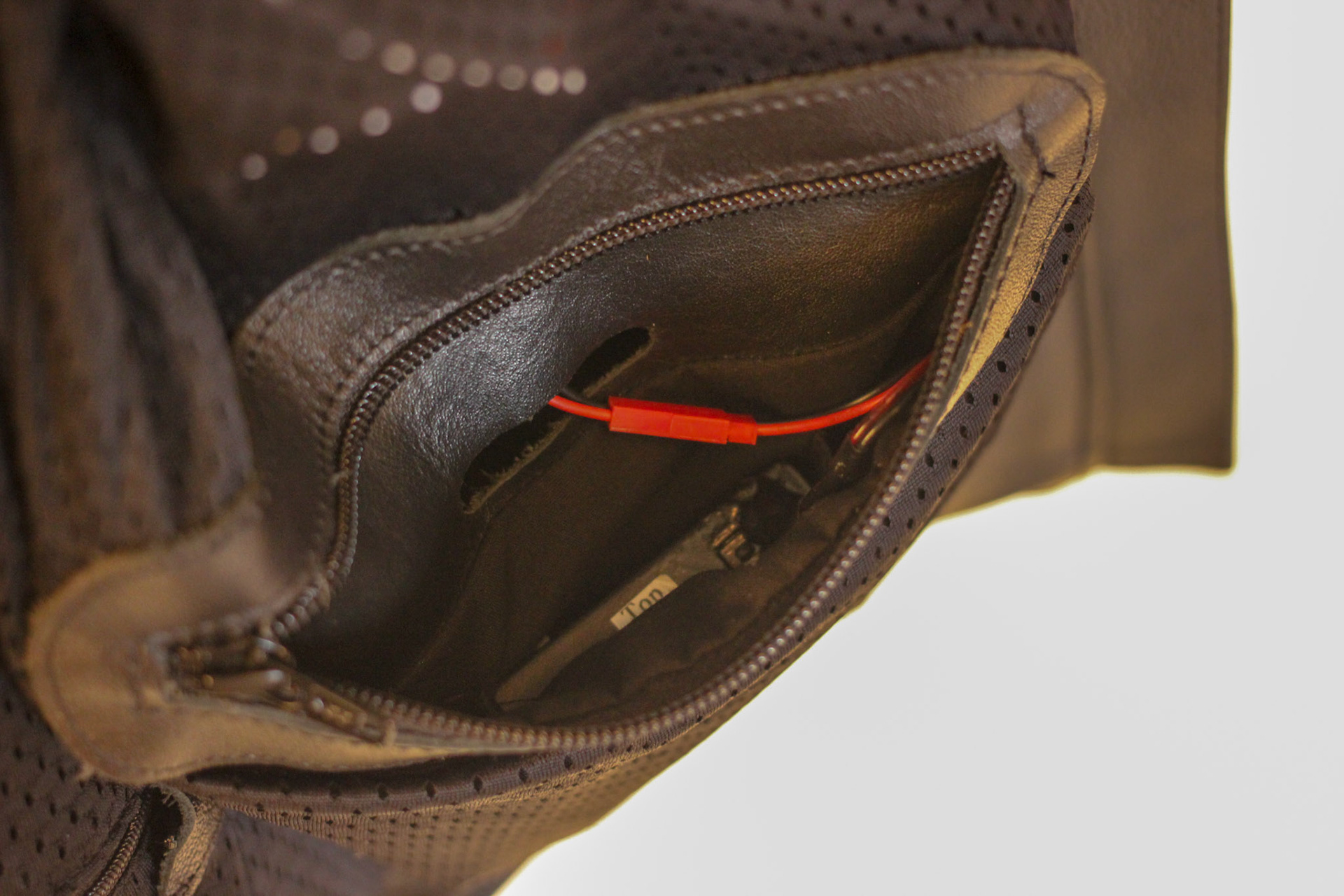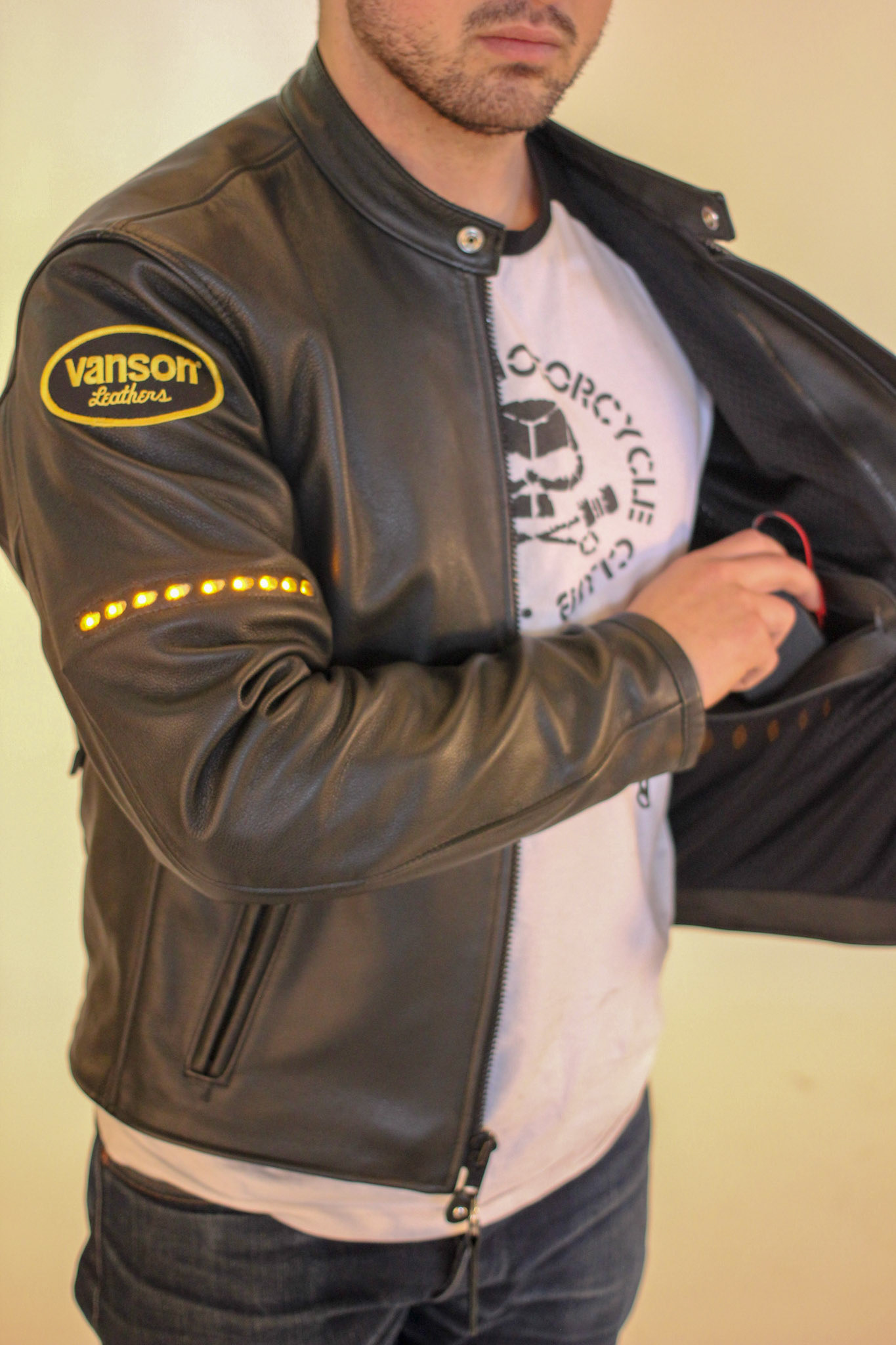 I decided that it would be best if the user could swap out the led harness should it ever fail so I applied a vinyl envelope with one side directly stitched to the outside while the other can open and close to allow for the placement of new LED's attached to a new wiring harness. When the lights are not on the LED's are hardly invasive to the overall look of the jacket but with further R&D a black led strip would be preferable!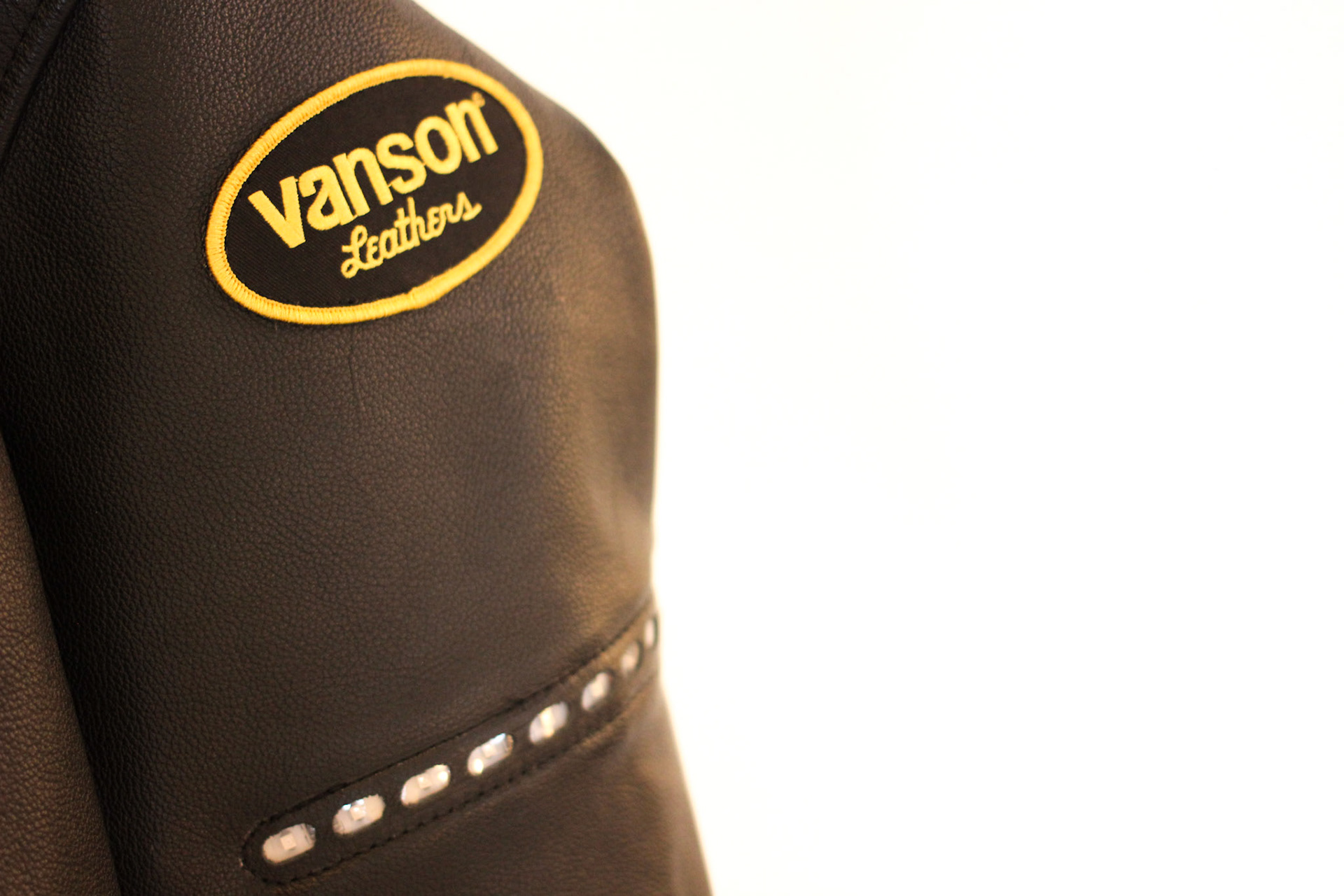 Here "Little Black Box" that controlled all of the functions is being shown, stored in it's compartment.
I decided upon oval openings for the LED's to shine through so that it carried the iconic Vanson oval DNA through while also giving a rectangular modern look. This video shows little touch I wanted to throw in. It flashes V-A-N-S-O-N in morse code upon start up. The jacket will also flash just like this if the LBB (Little Black Box) senses that you have gone past 40 degrees to the ground. For everyday street riding this will usually indicate a low side crash, but the same will happen if it senses to many G forces that are irregular to every day riding. This will greatly increase your safety during the day but especially at night!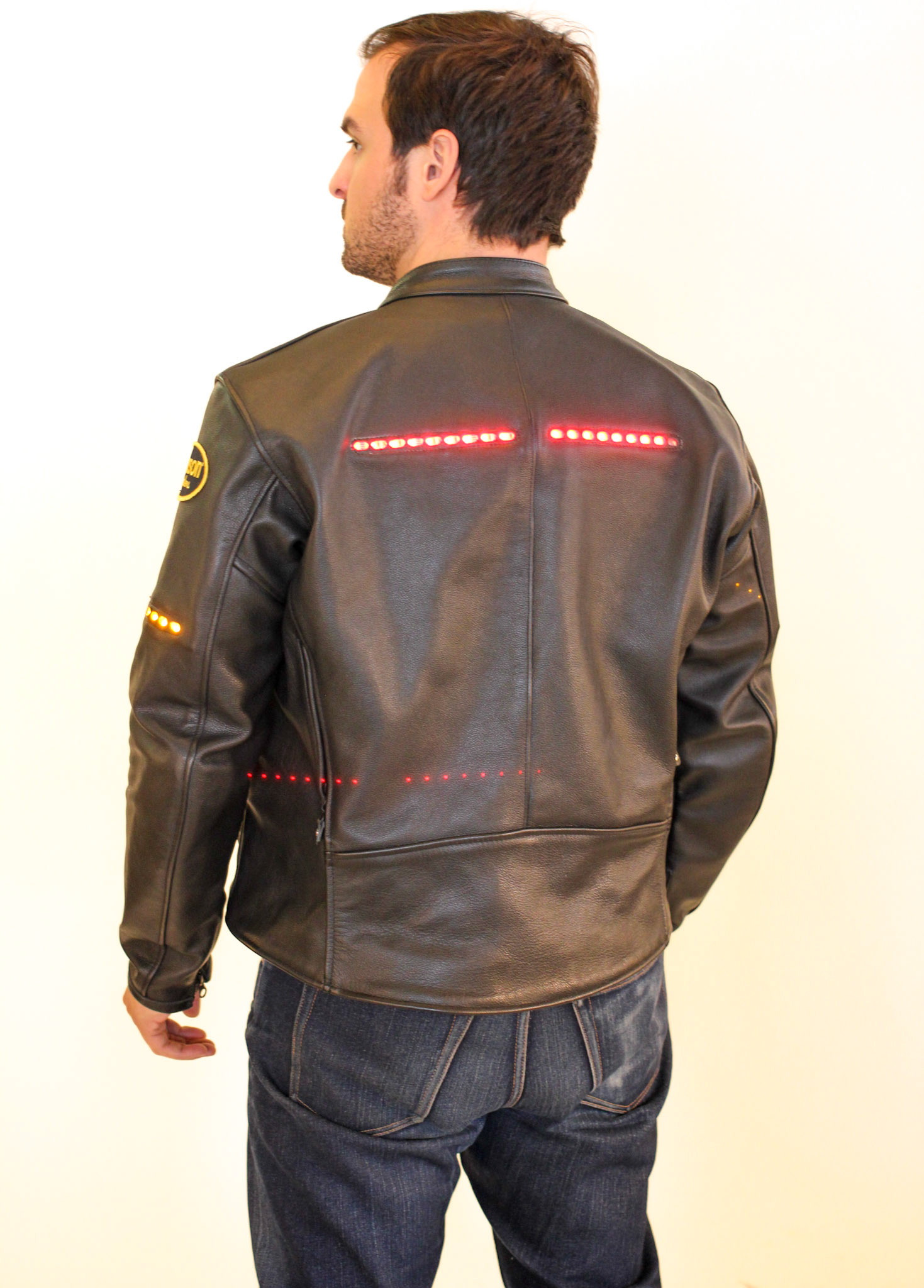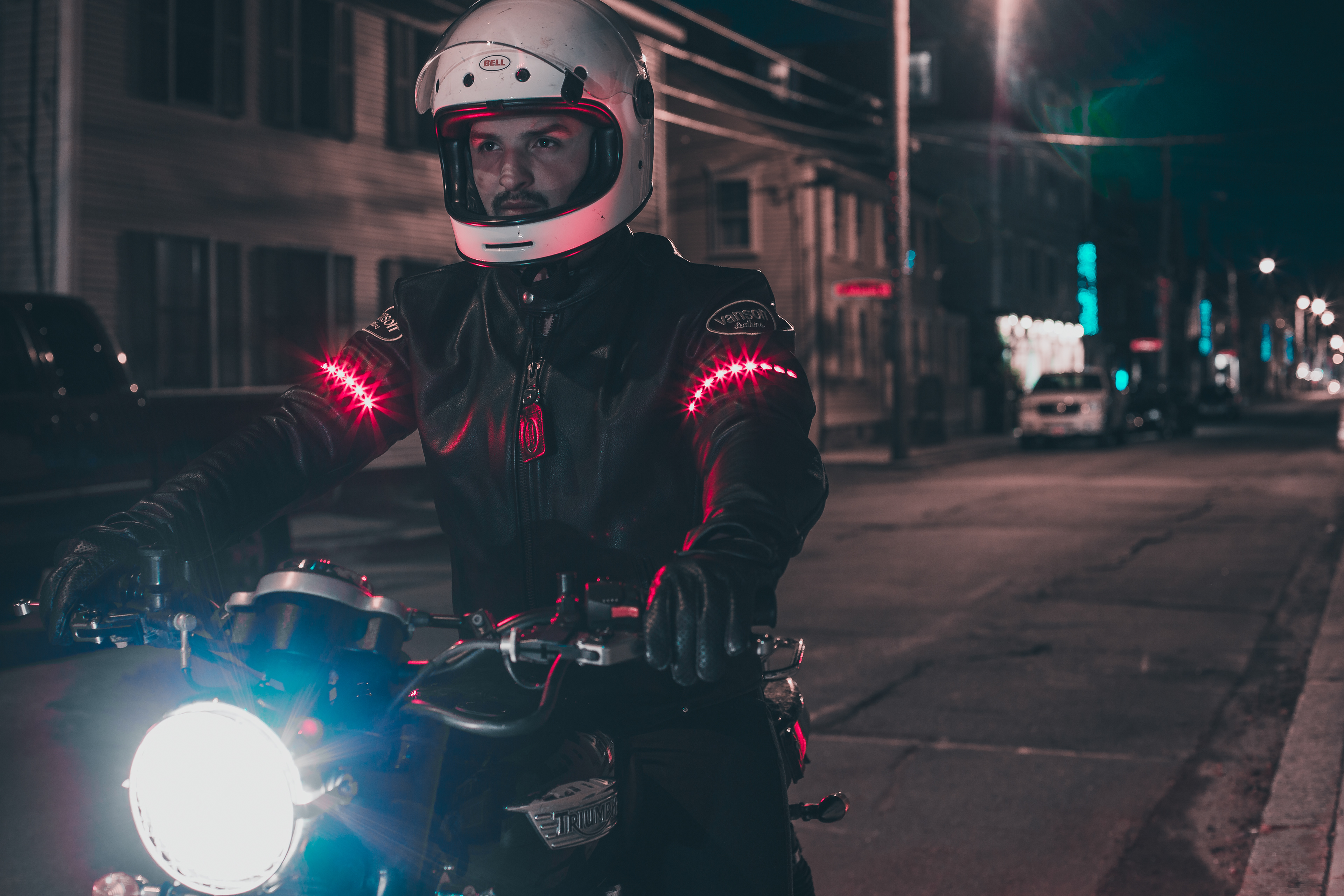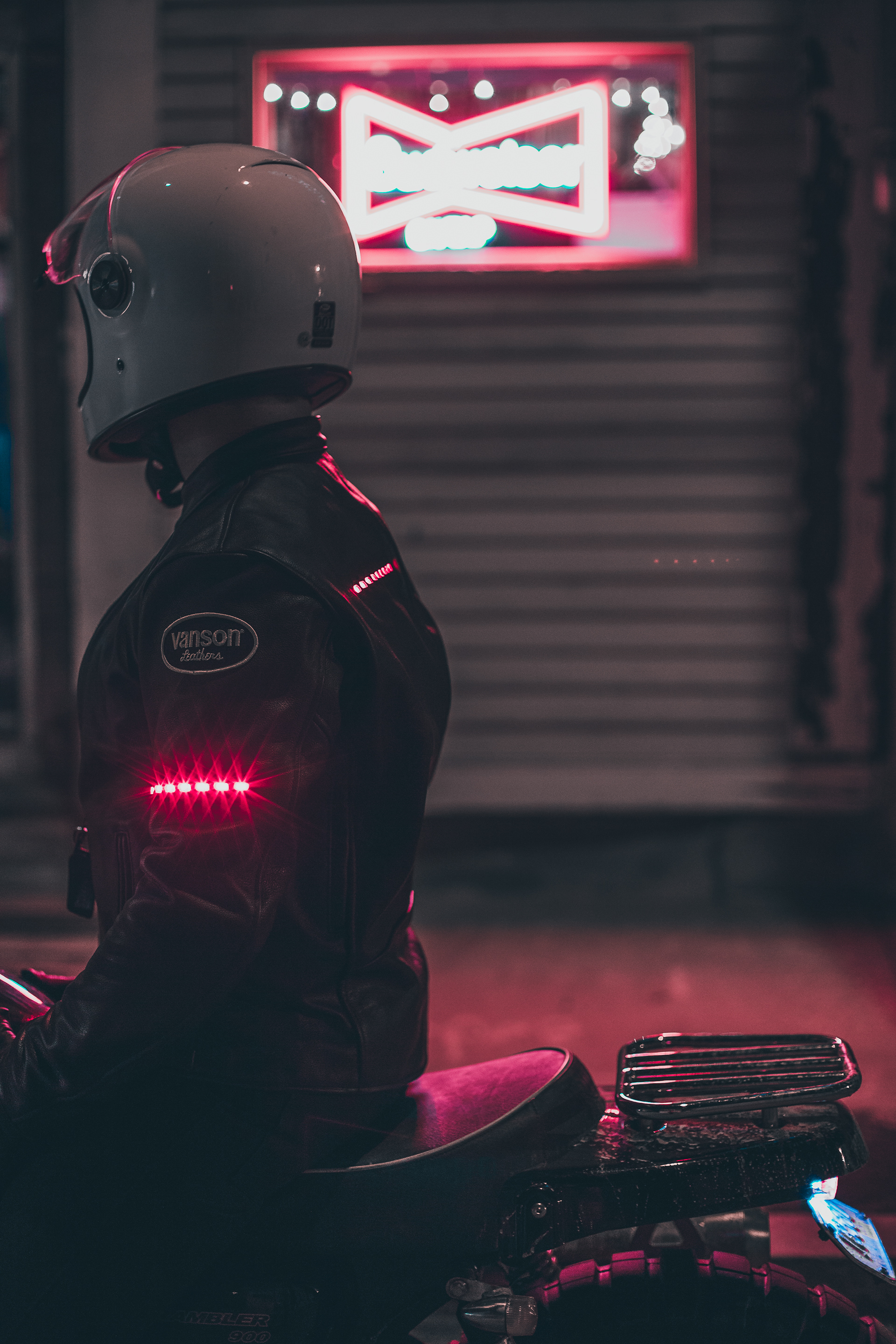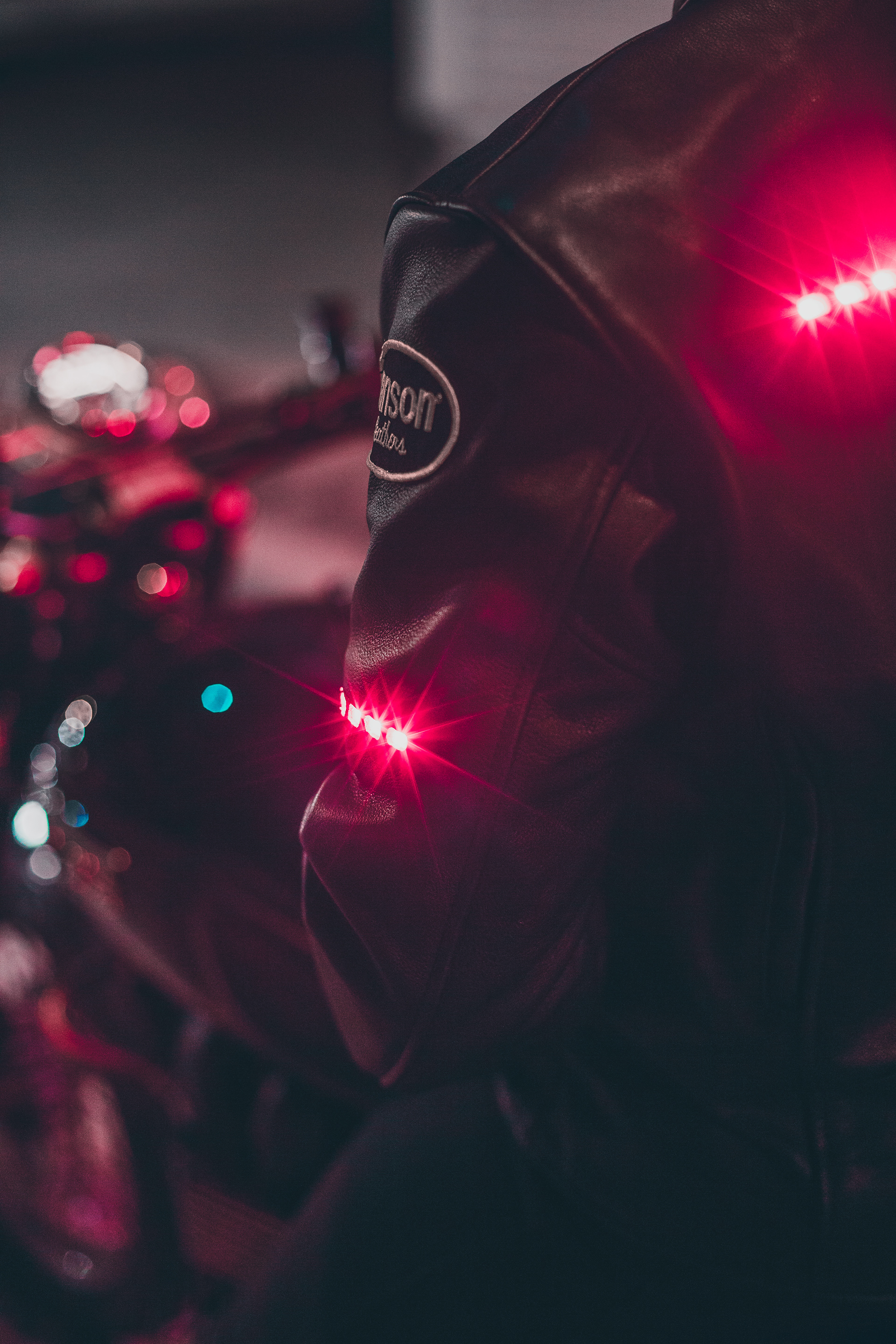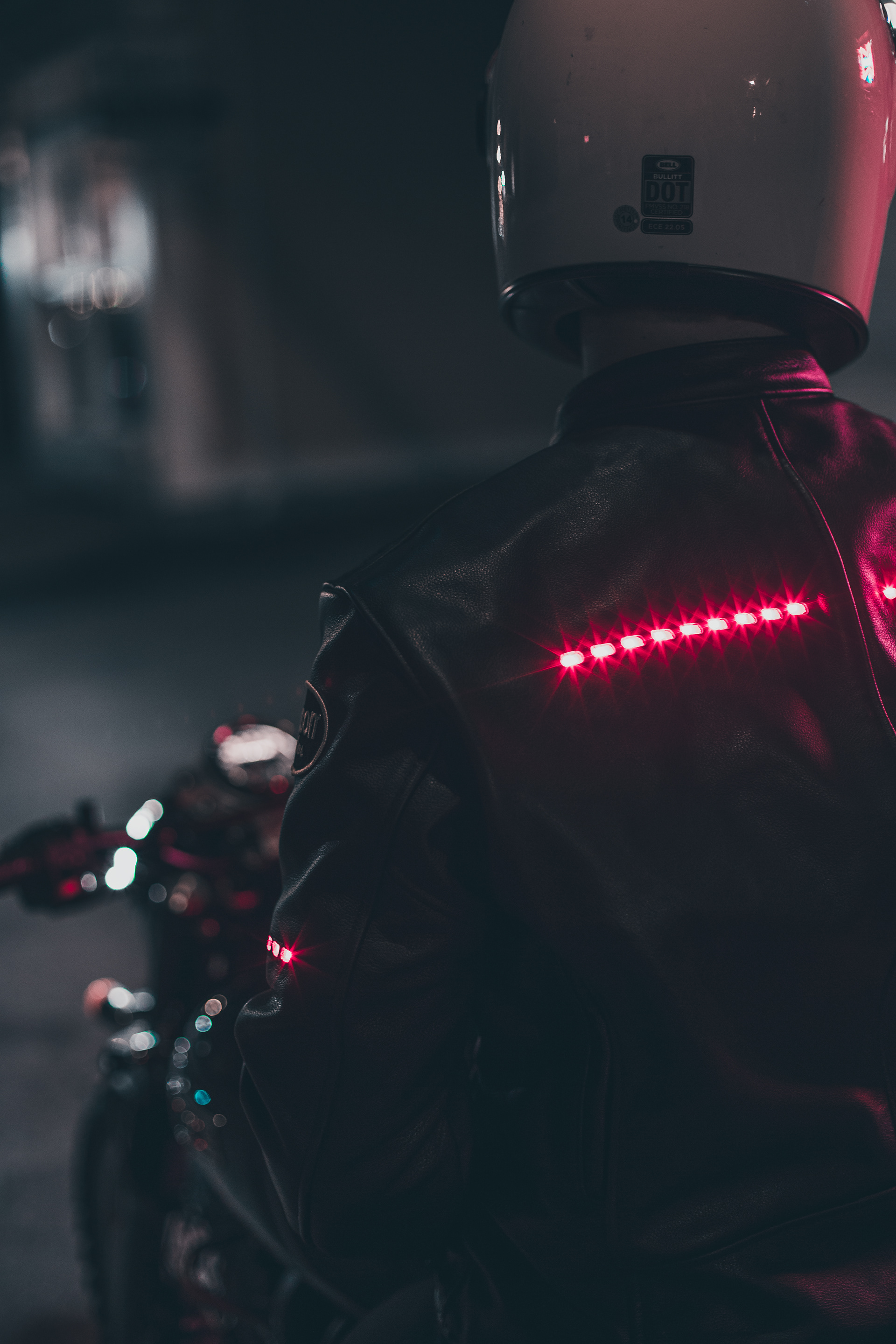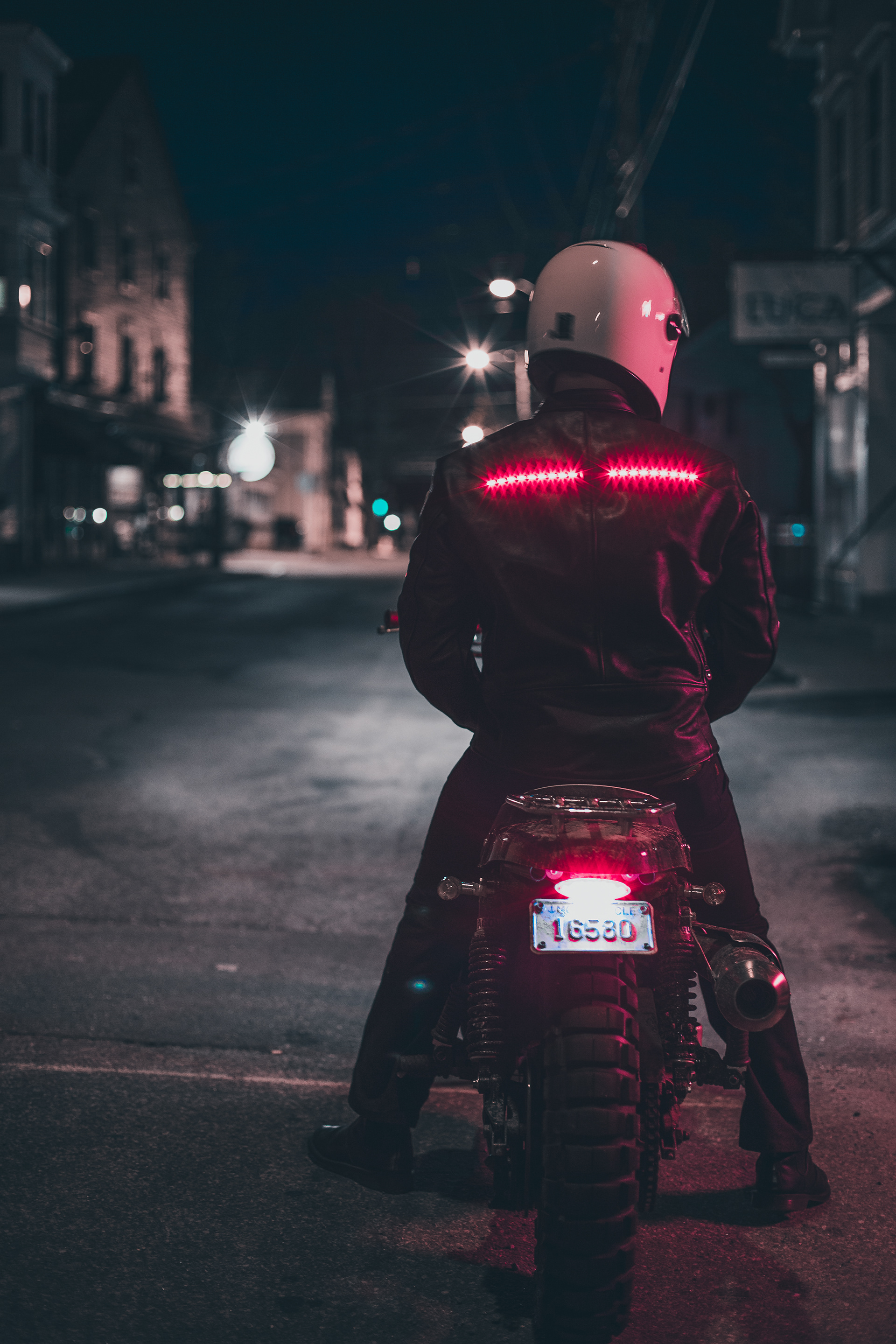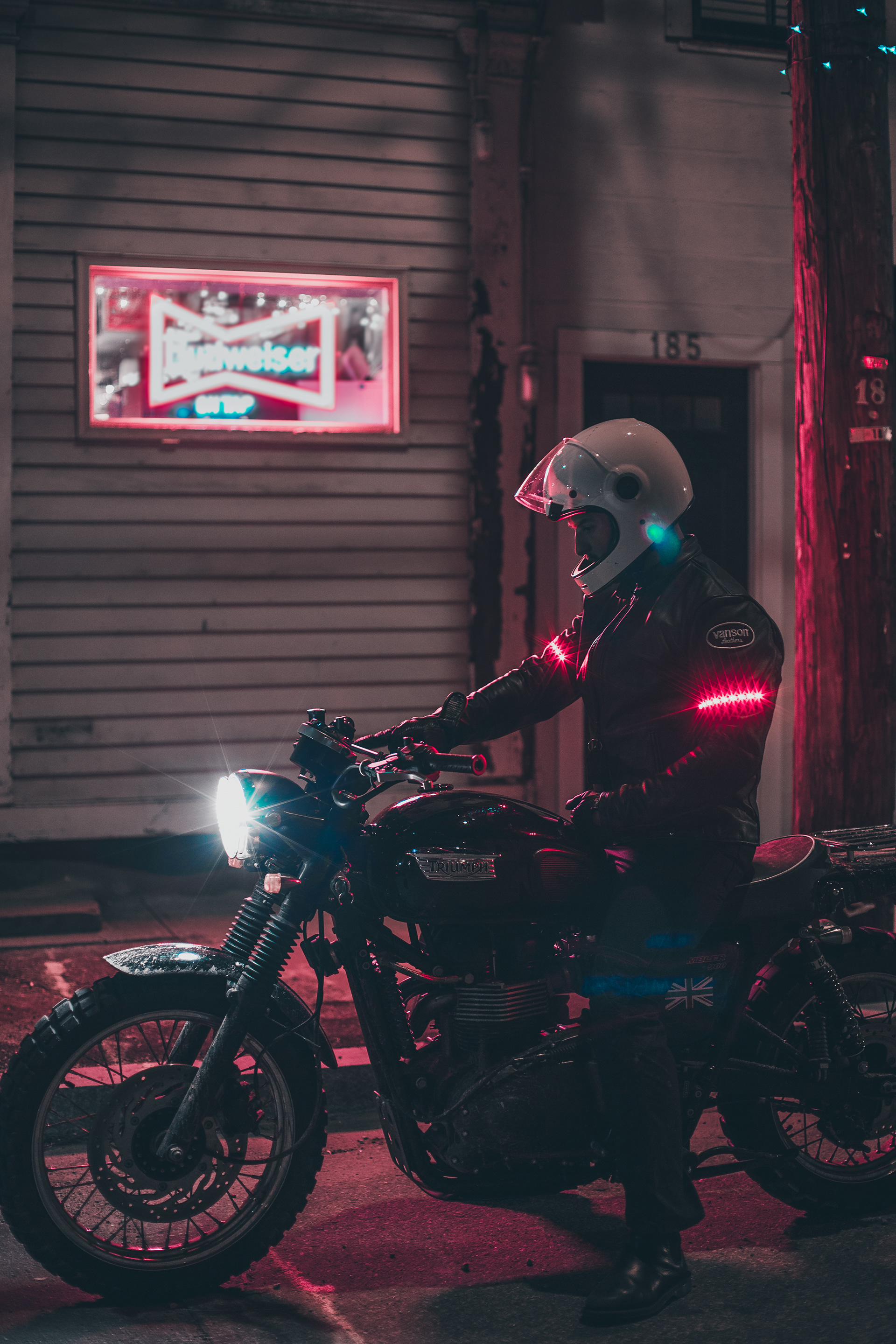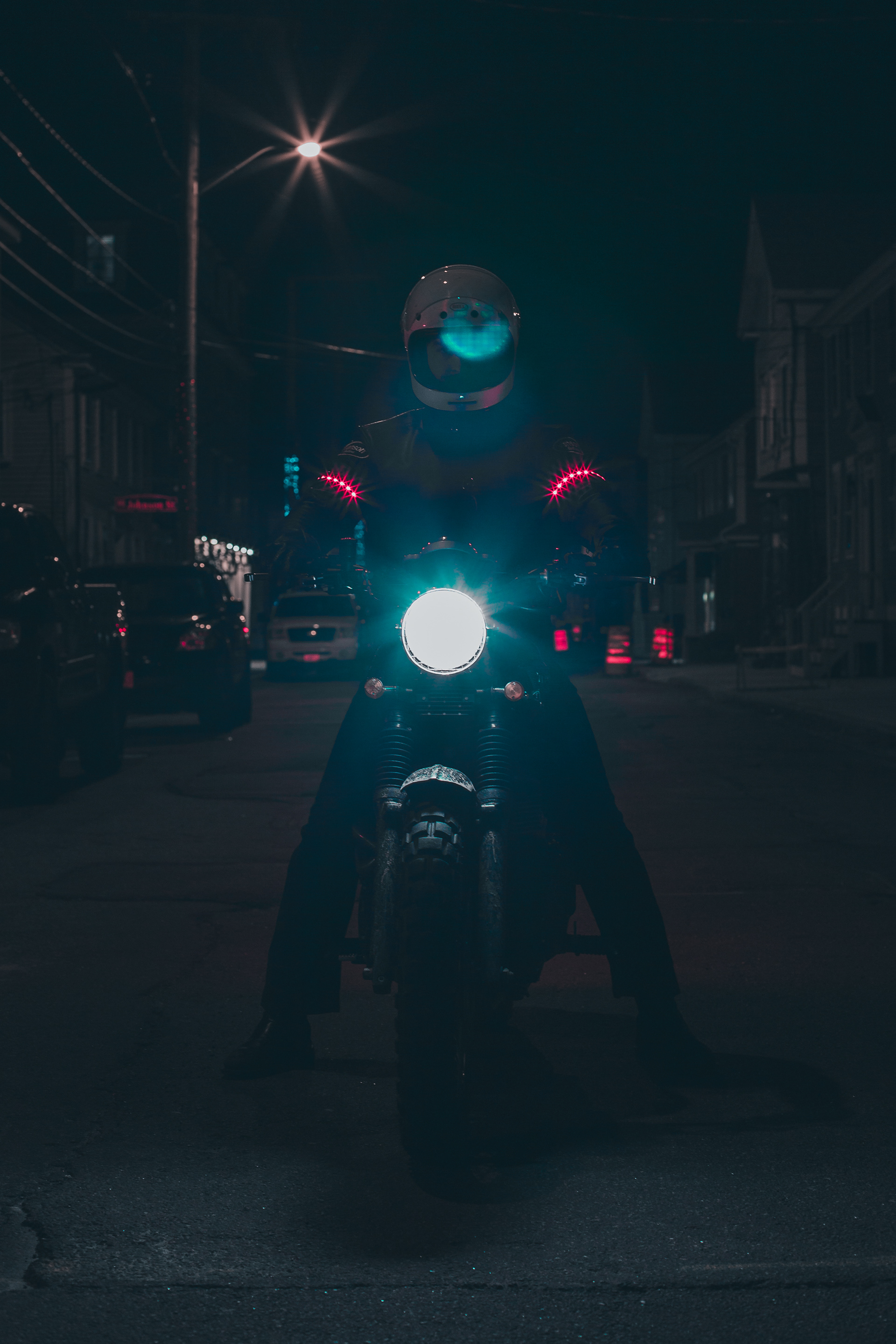 I decided that I should create a video clip to illustrate the function of the jacket. So here is my first attempt at video editing!