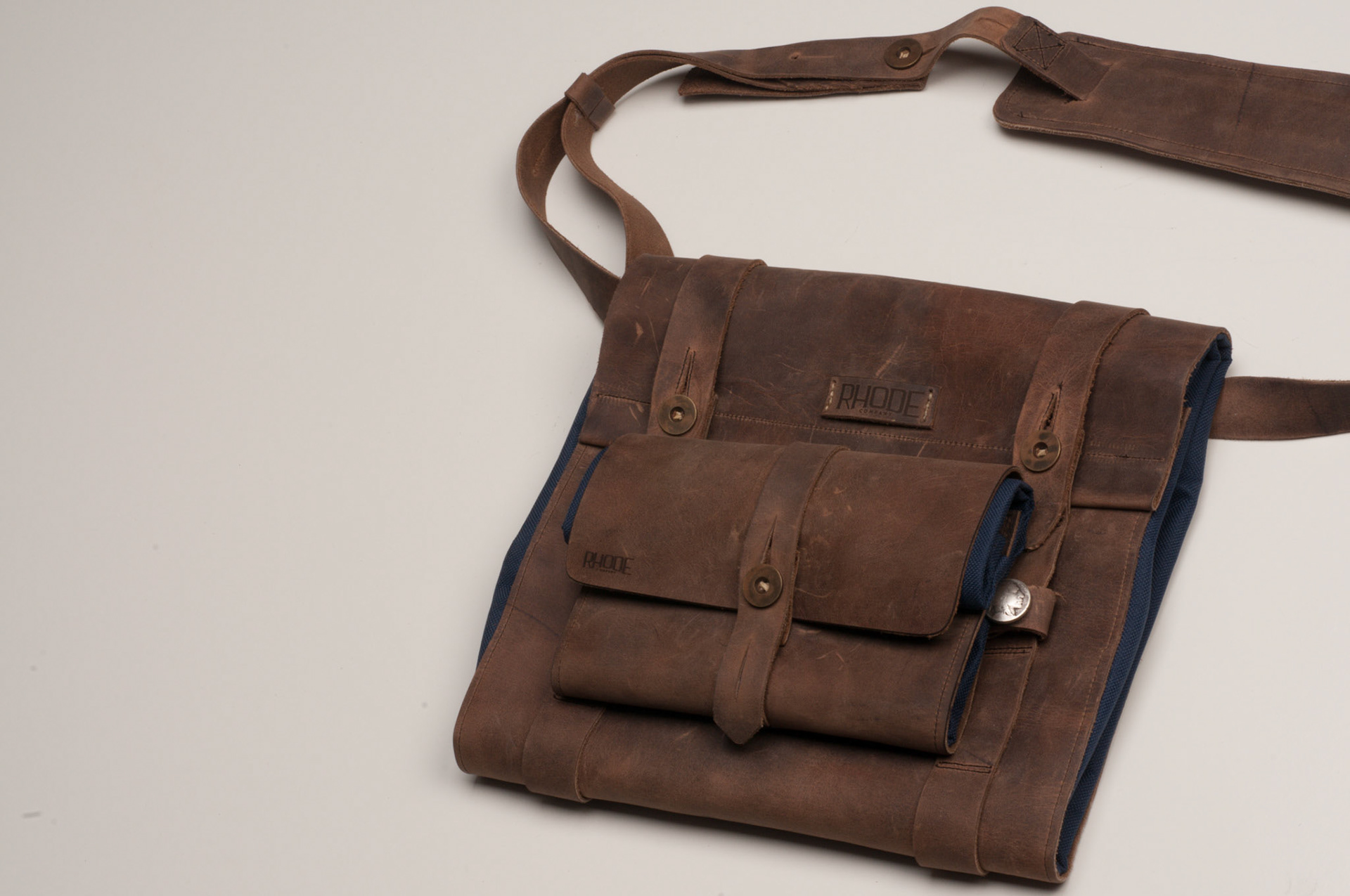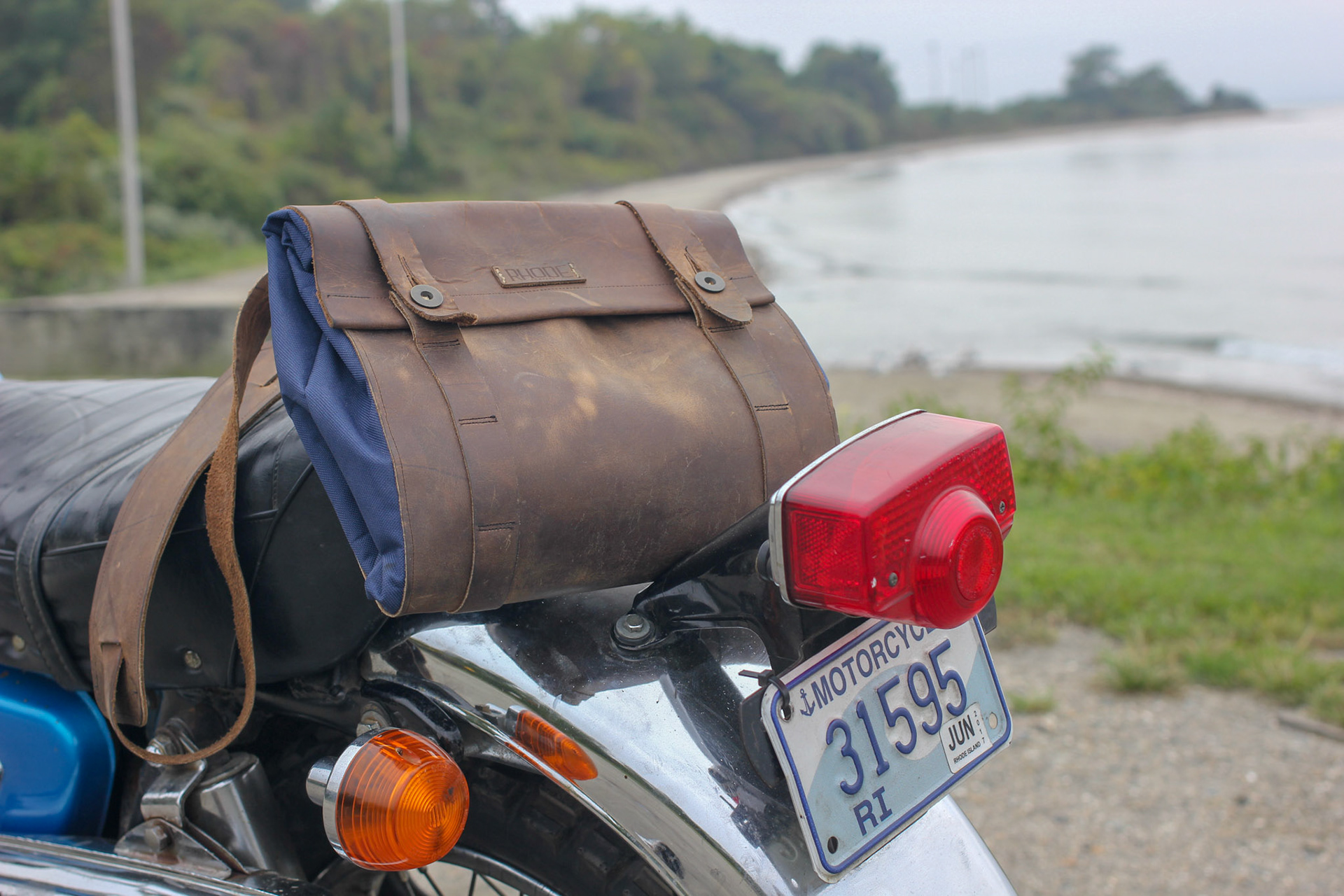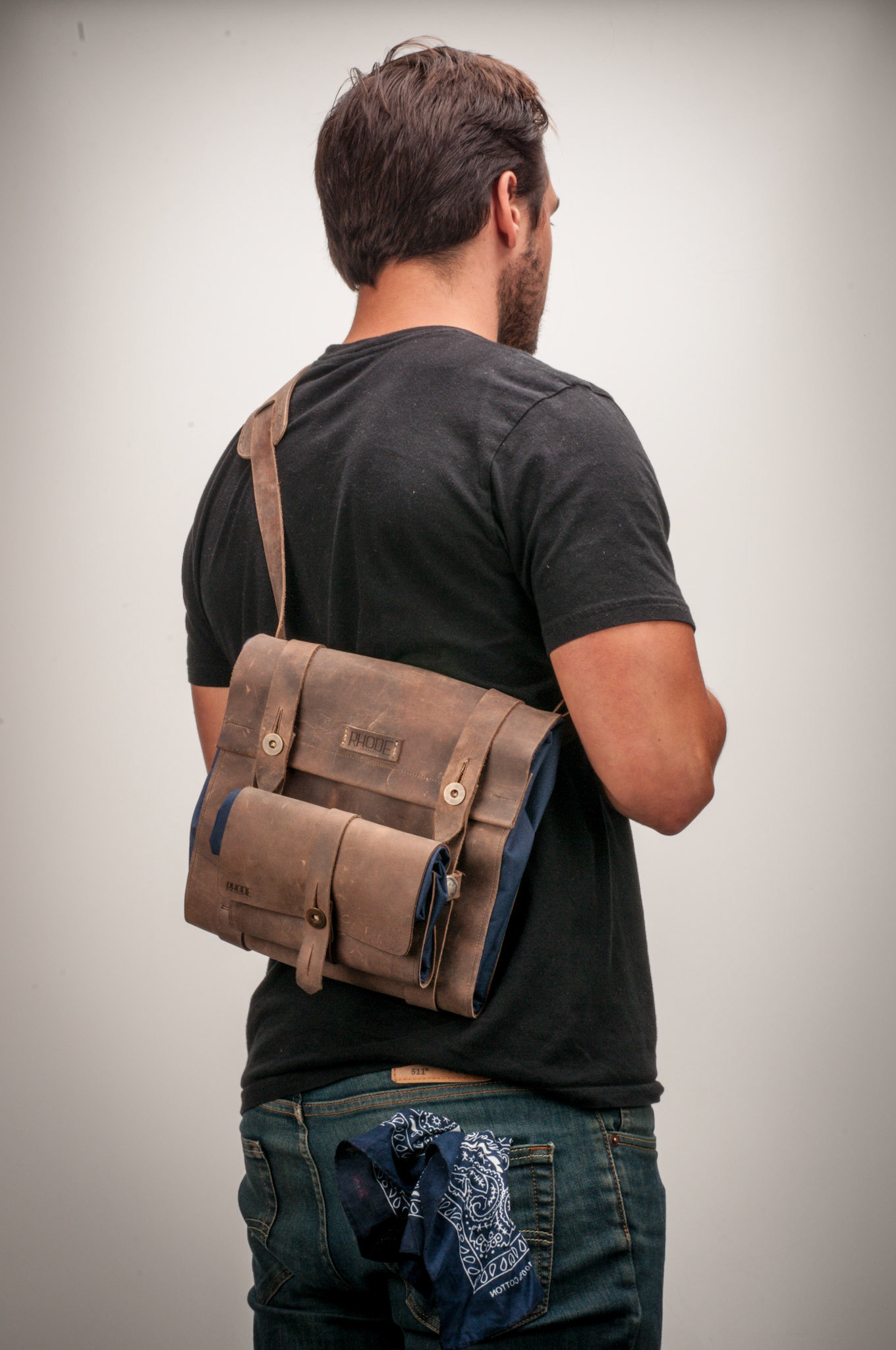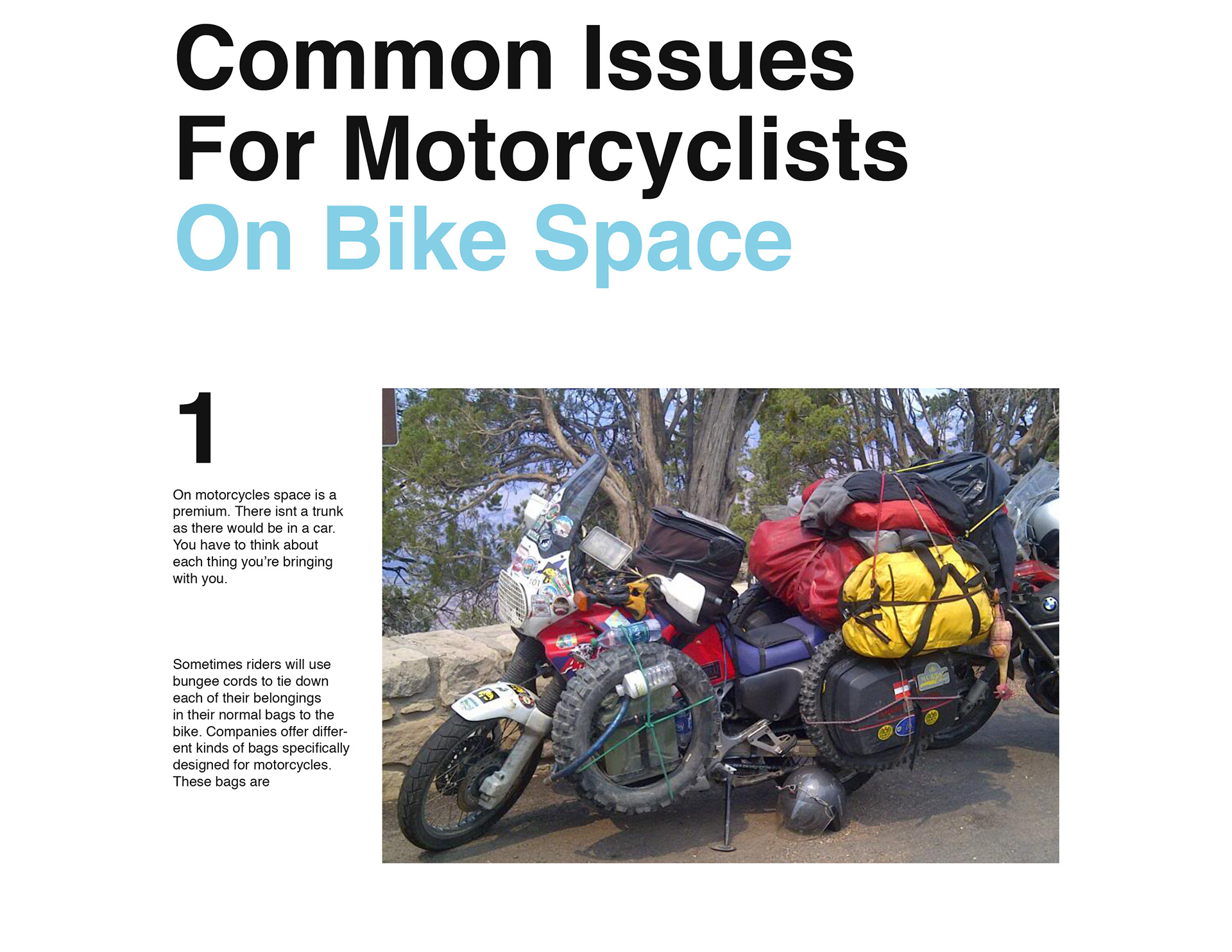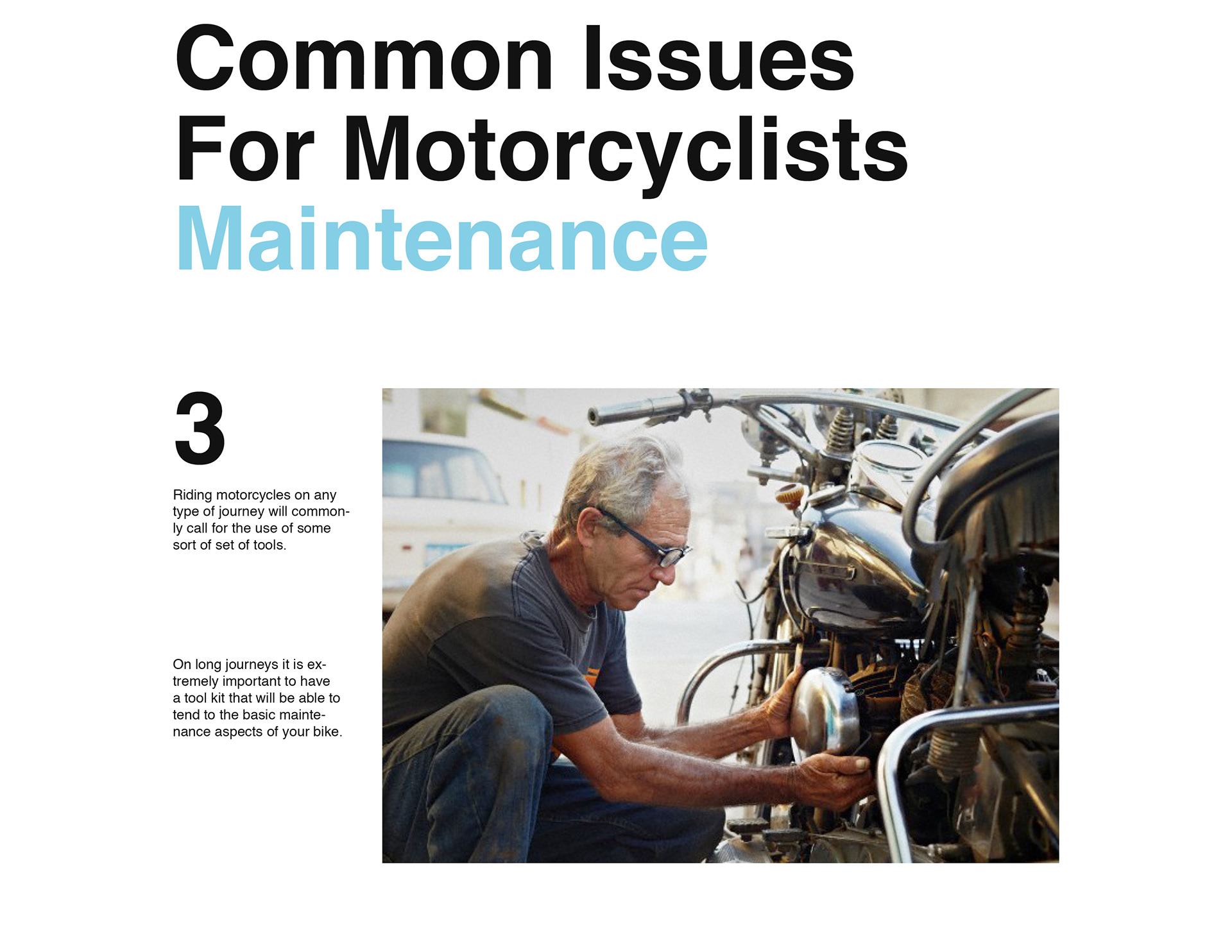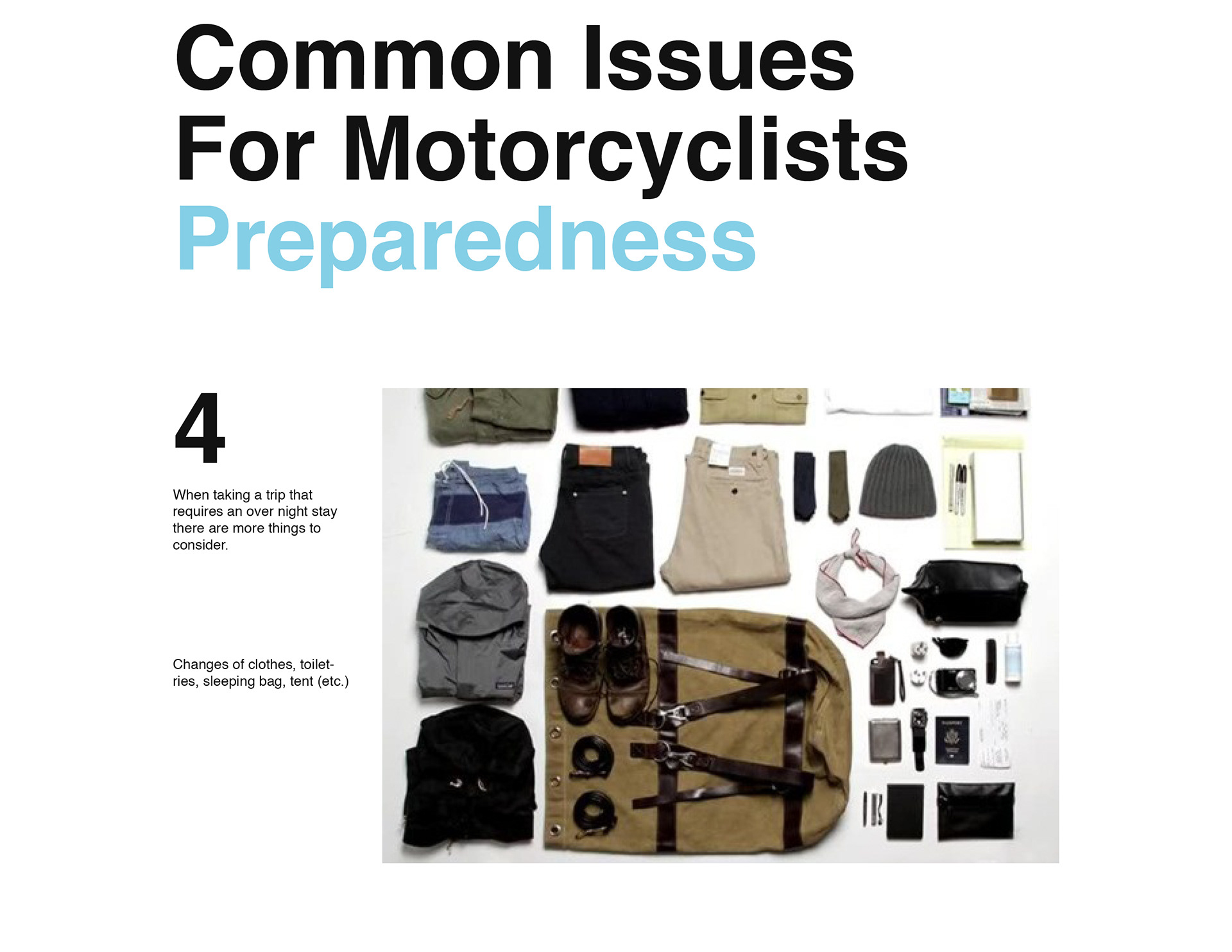 After addressing some common issues for motorcyclists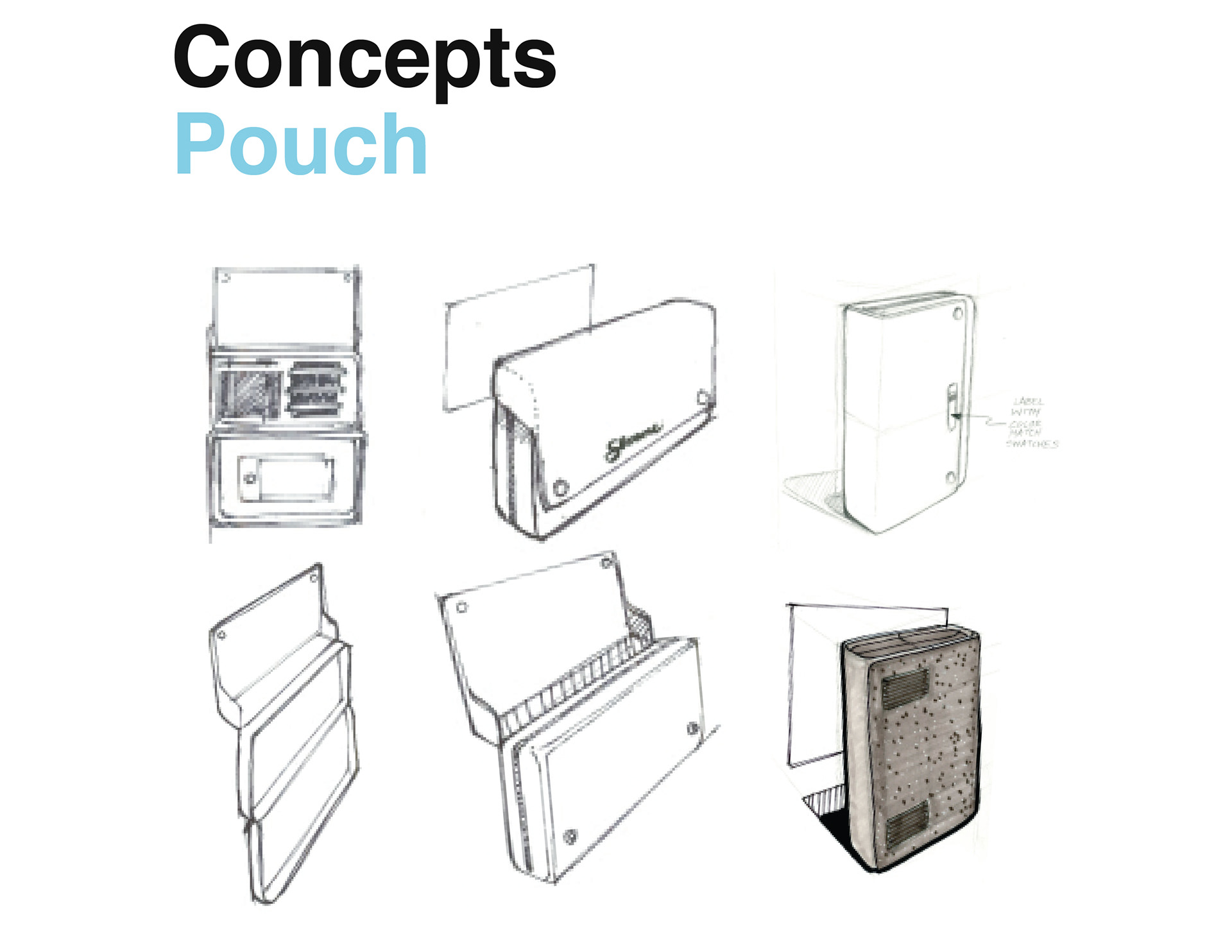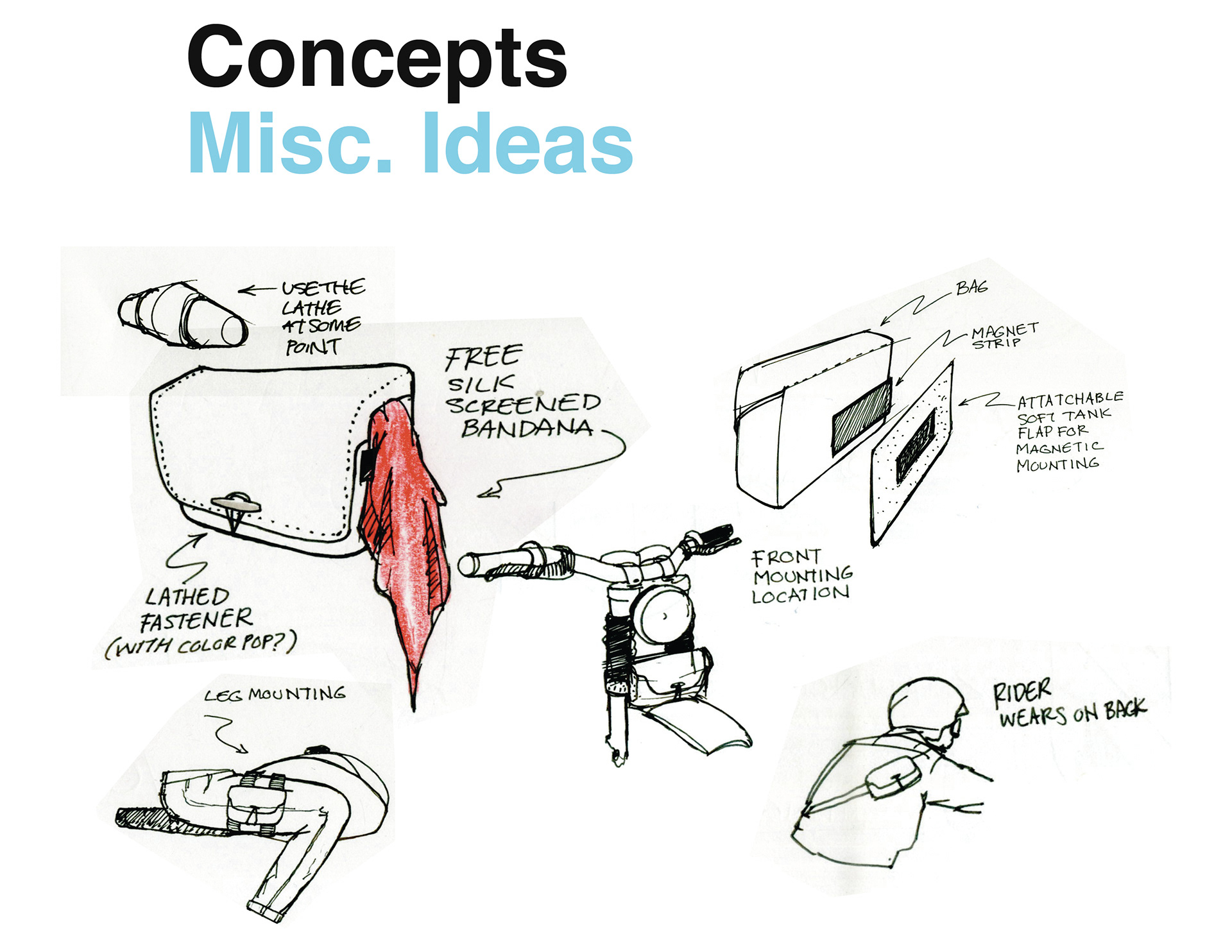 The name Rhode Company was chosen because it would be used on the roads in my native Rhode Island. The logo was created from a drawing where the "O" was the open road and the "RH" and "DE" existed as the scenery to give the effect of travel. It had to have movement but look refined and strong at the same time. This was the result.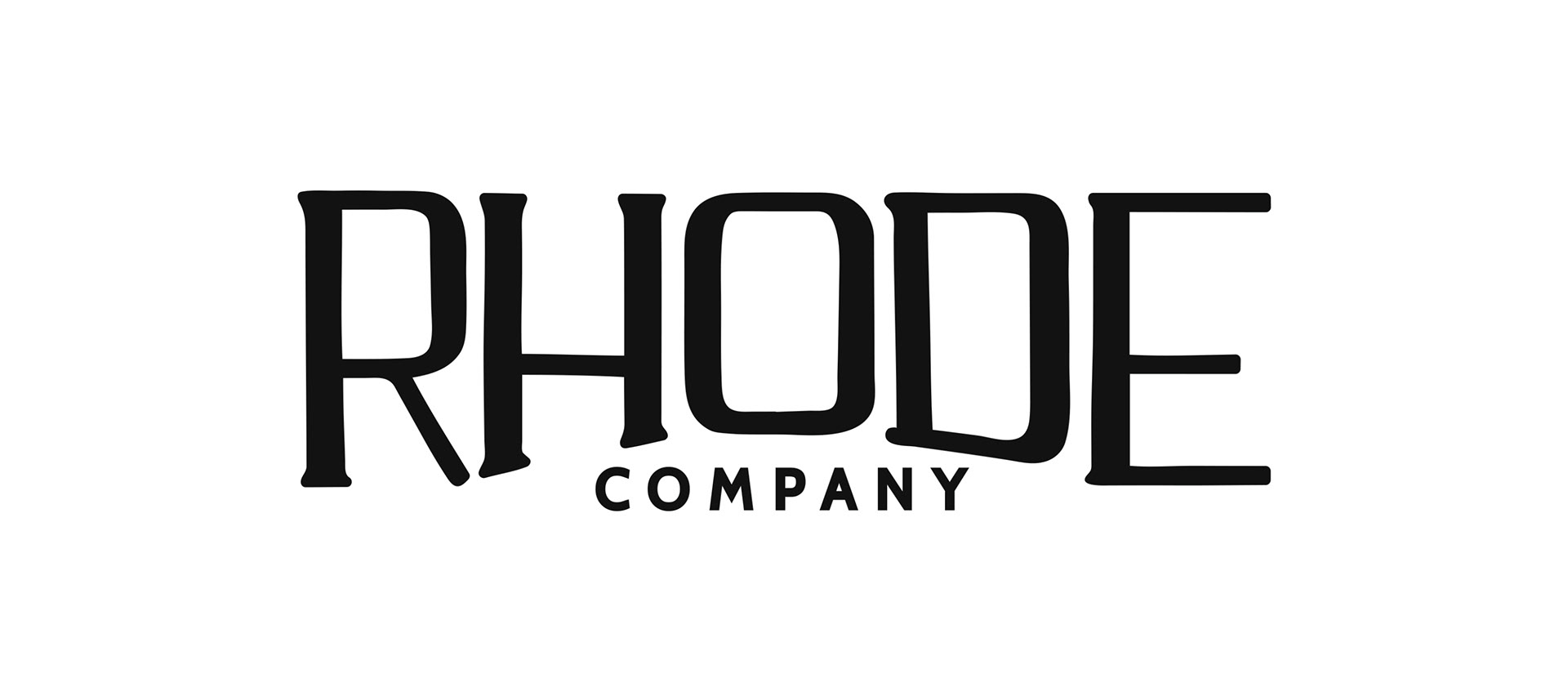 I bought myself a Singer 301 and began to teach myself how to sew up prototypes. By the time Type 4 came around I was using a laser cutter to cut the pattern out with etchings where I needed to sew. This led to etching designs on the leather itself. The legendary Steve Mcqueen was a perfect fit.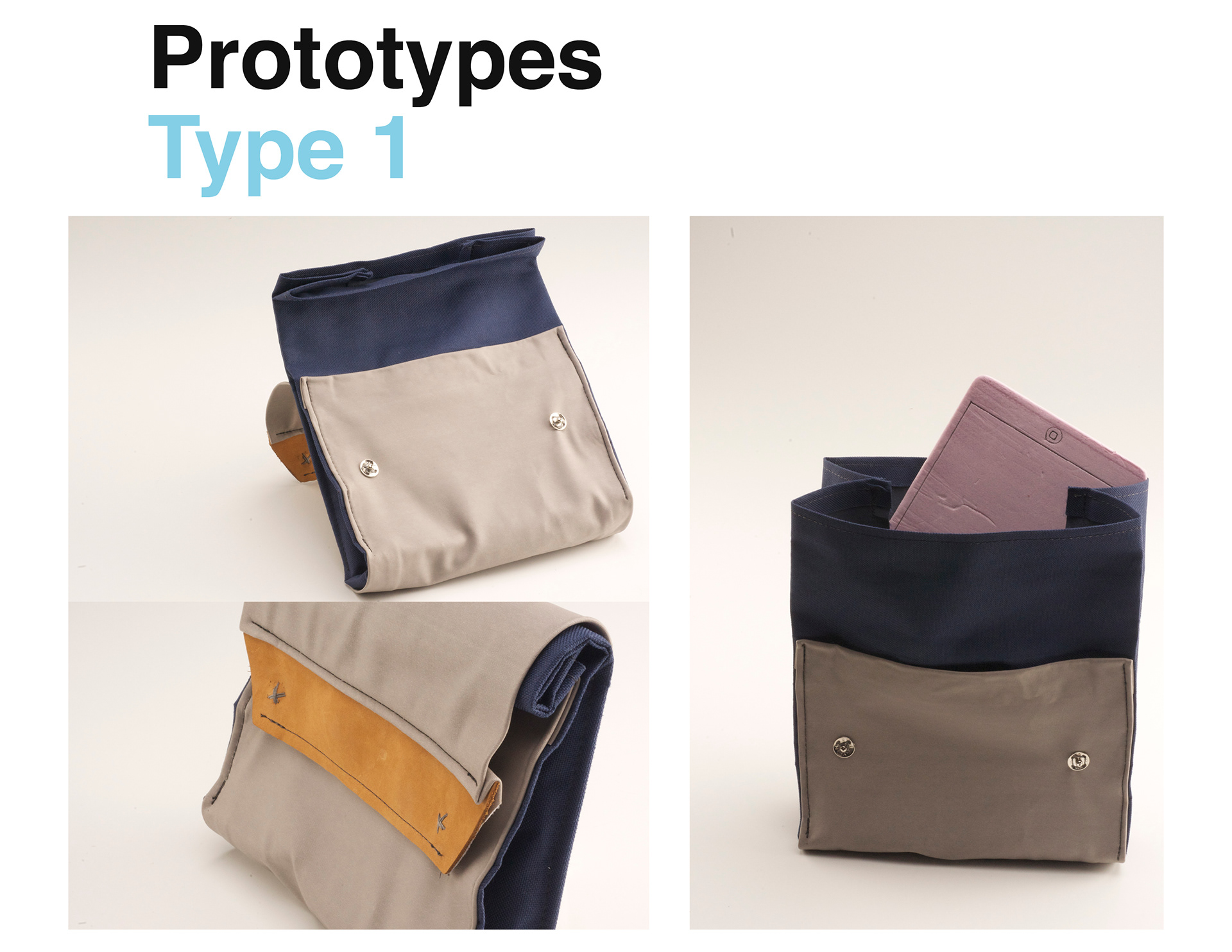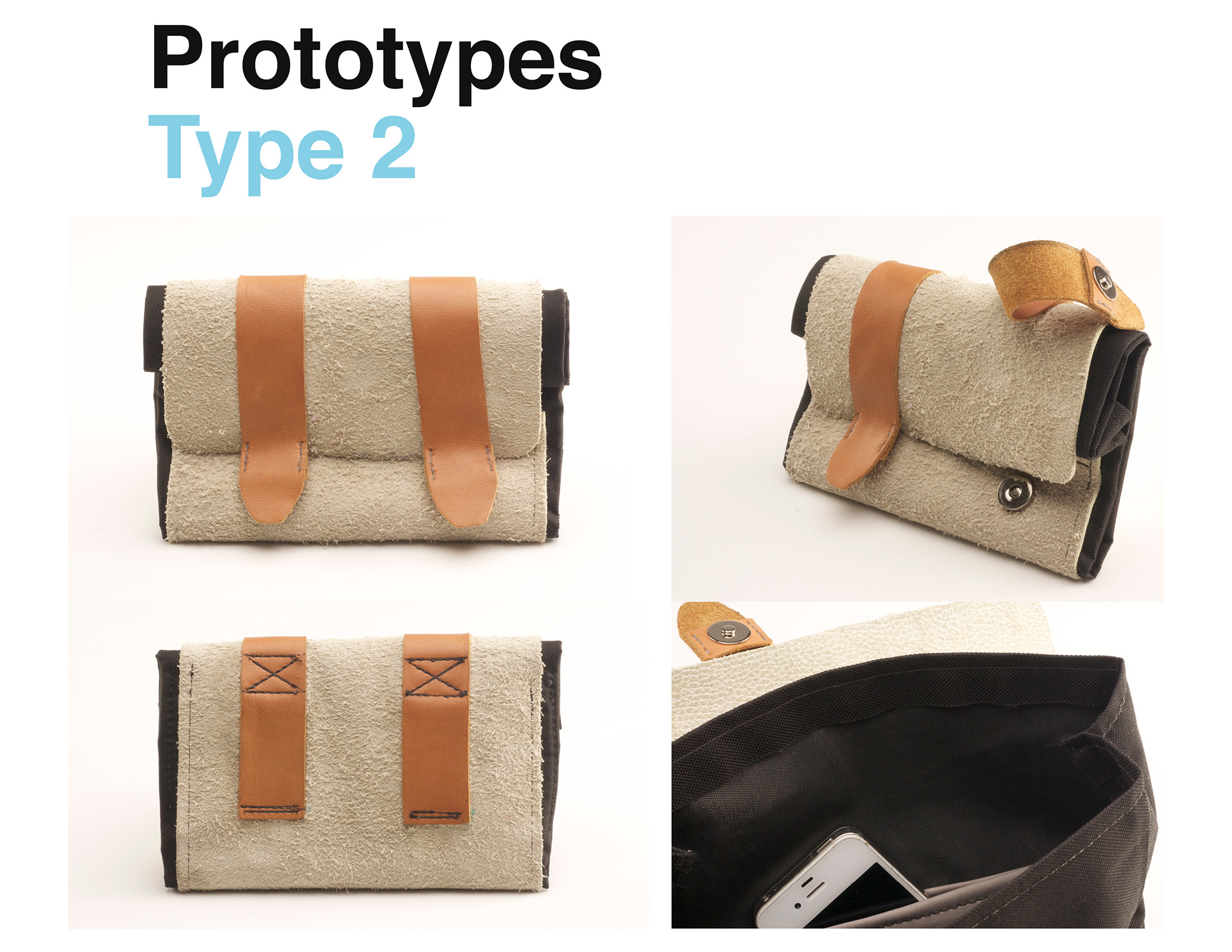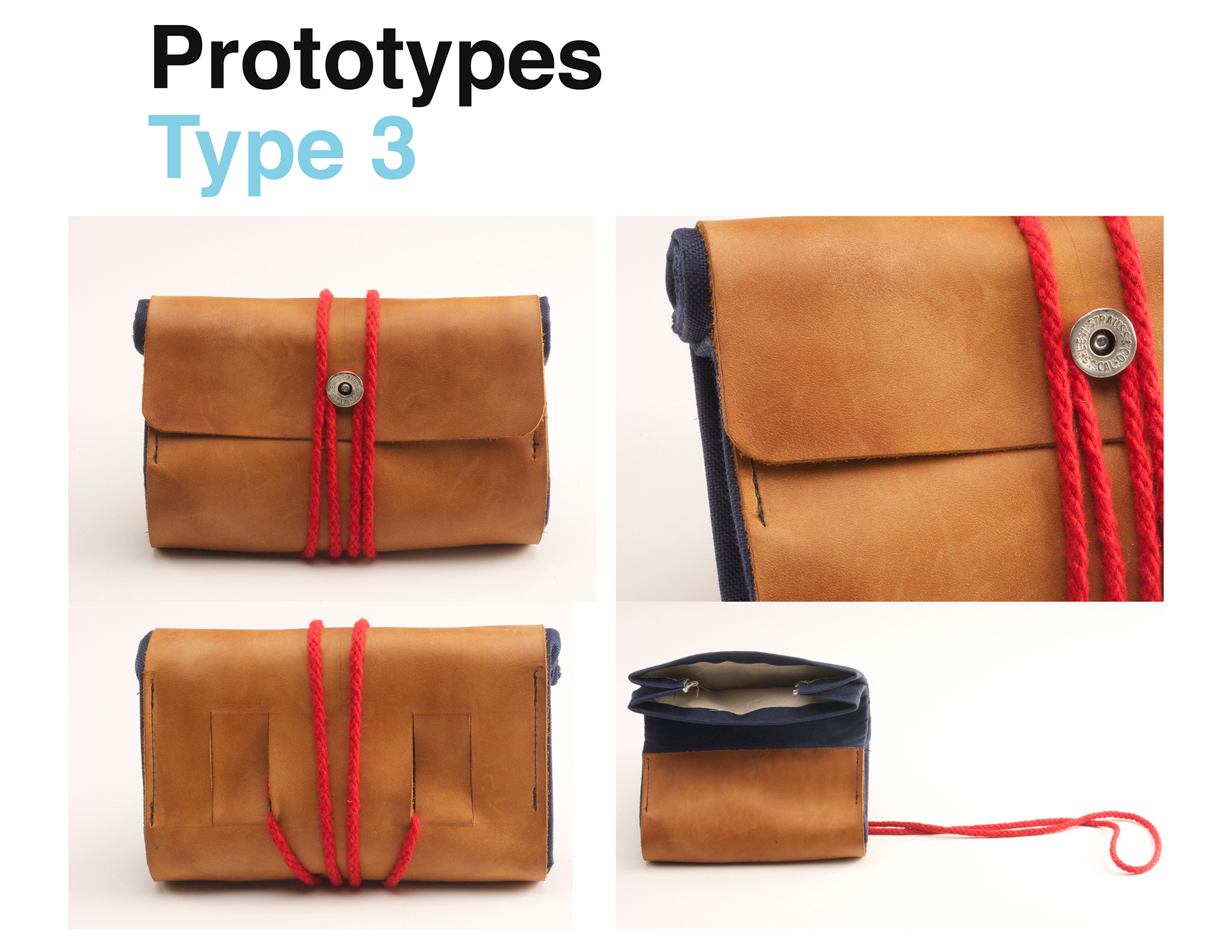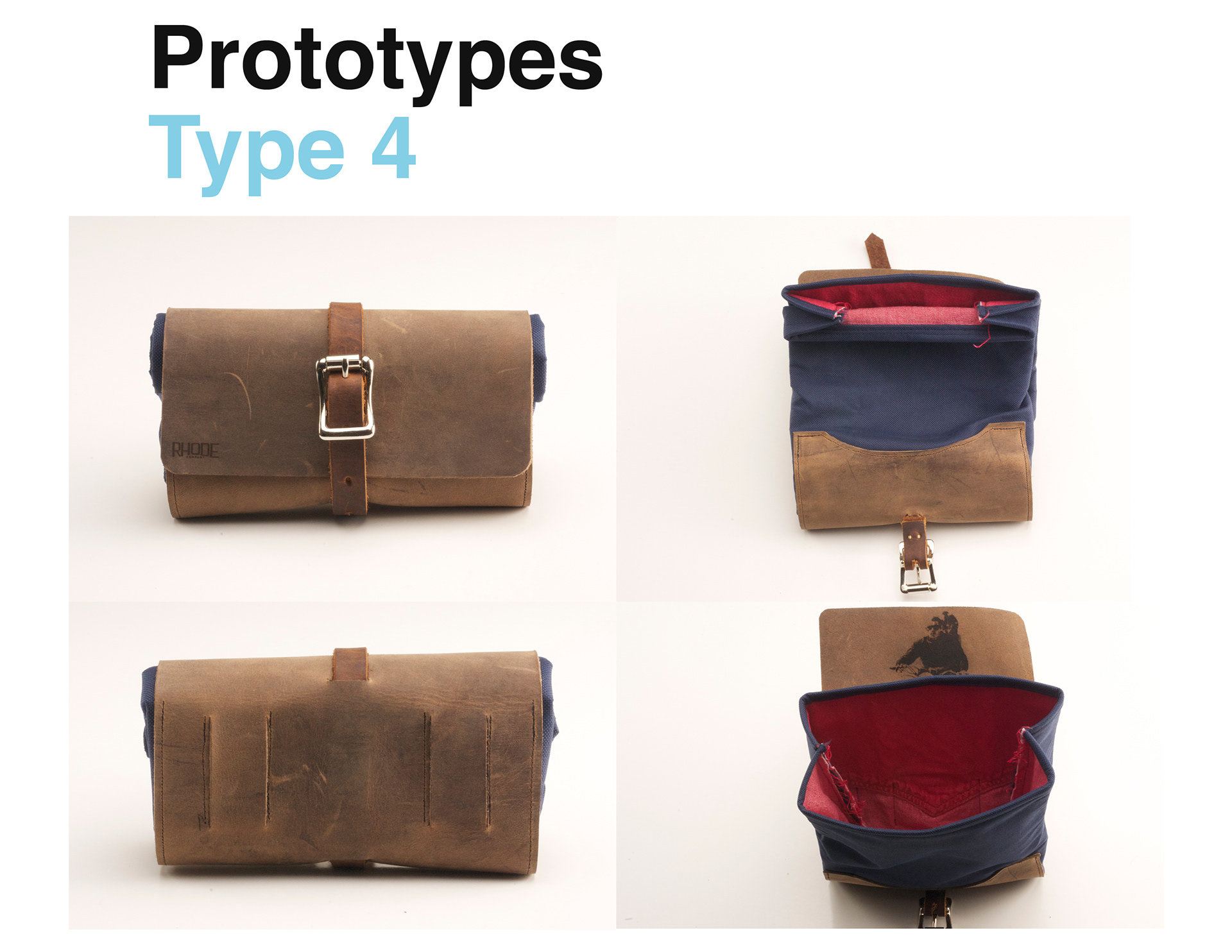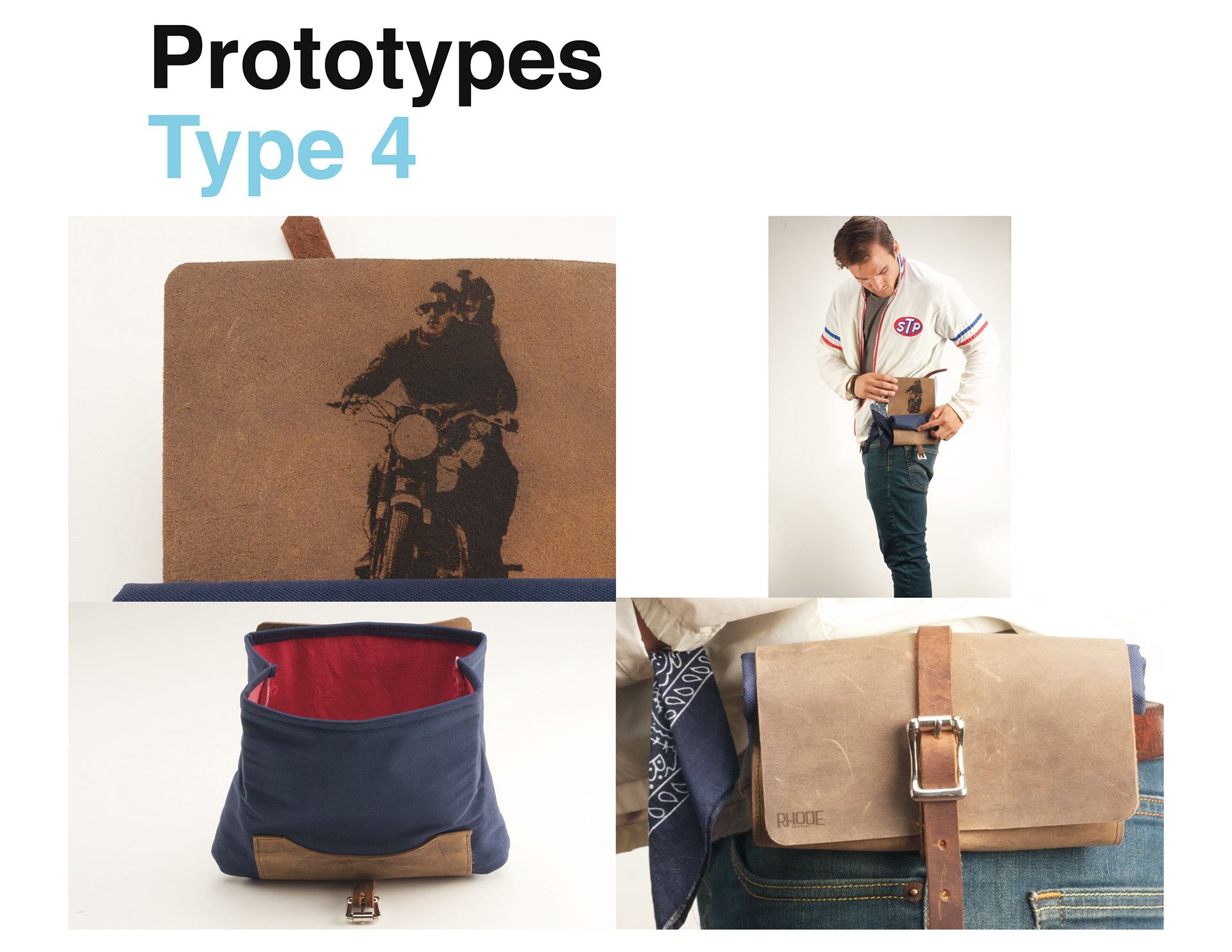 After a few iterations I realized what was working and what wasn't. It needed expandable sides for the occasional wrench while working but also an extended button hole for extra volume. It was made from 1000 Denier Cordura and 3.5 oz. leather I trekked deep into western Massachusetts to find. These materials gave abrasion resistance, water resistance and the blend of modern and classic aesthetics I had been hoping for when starting this project.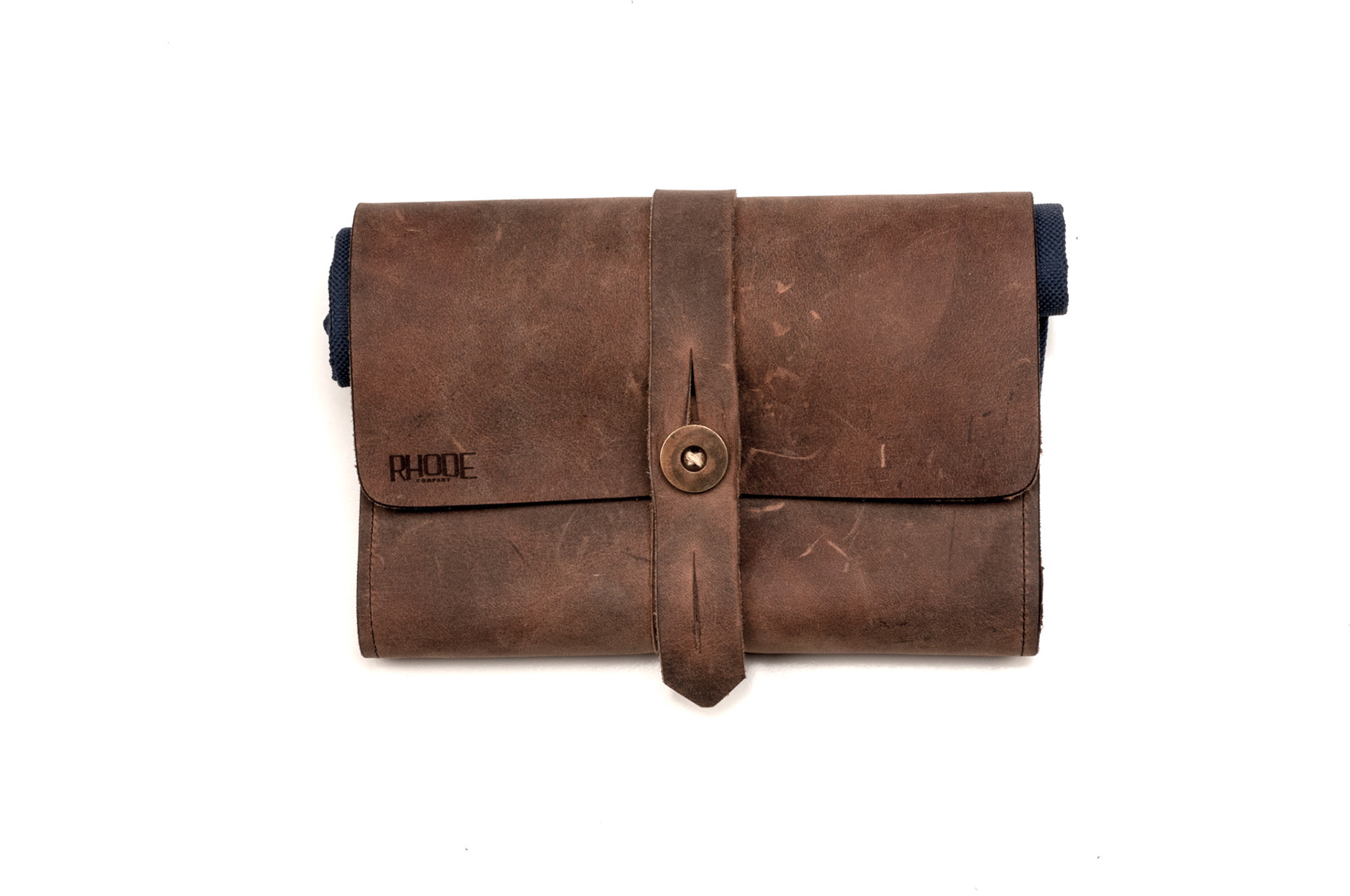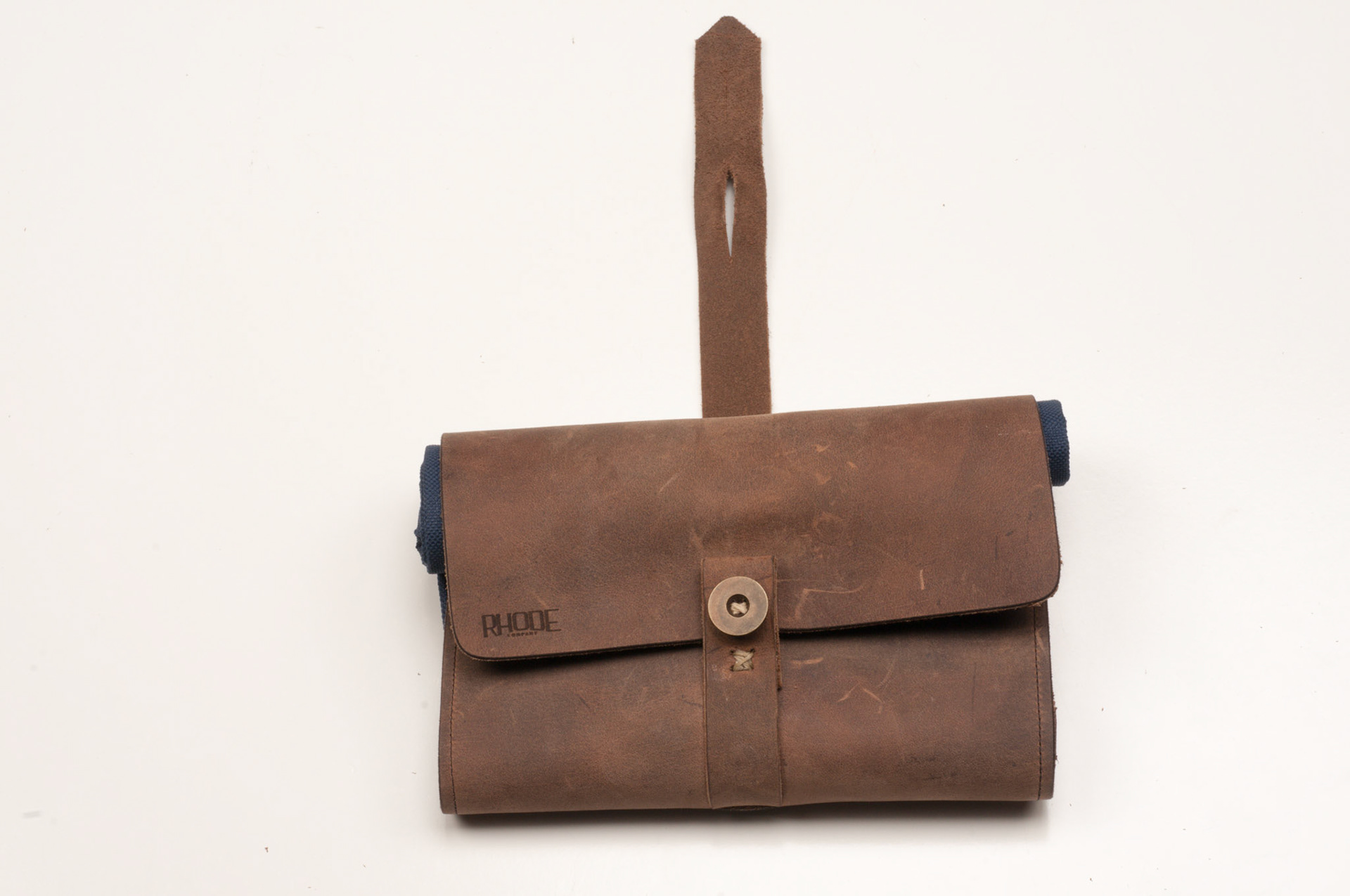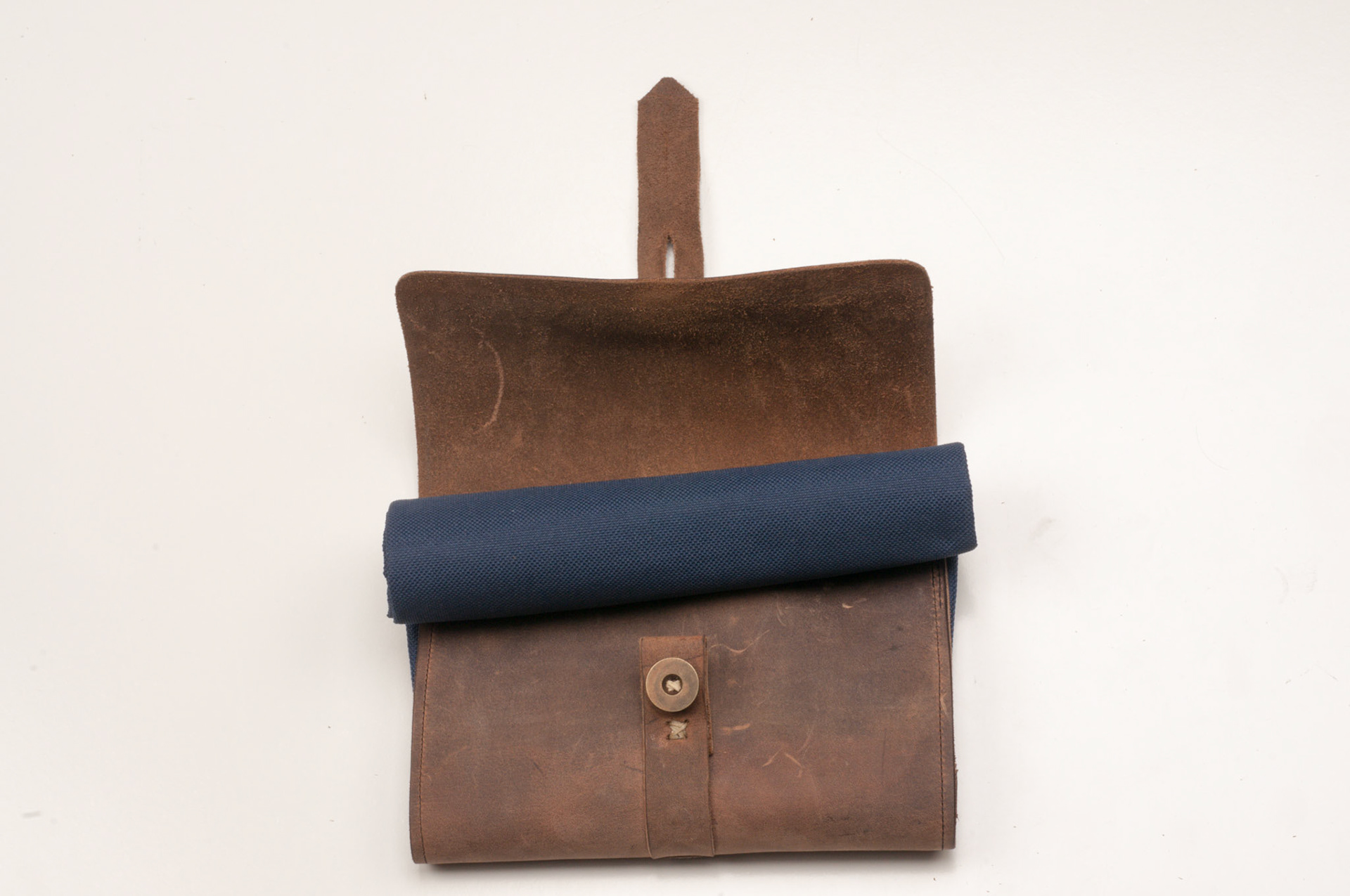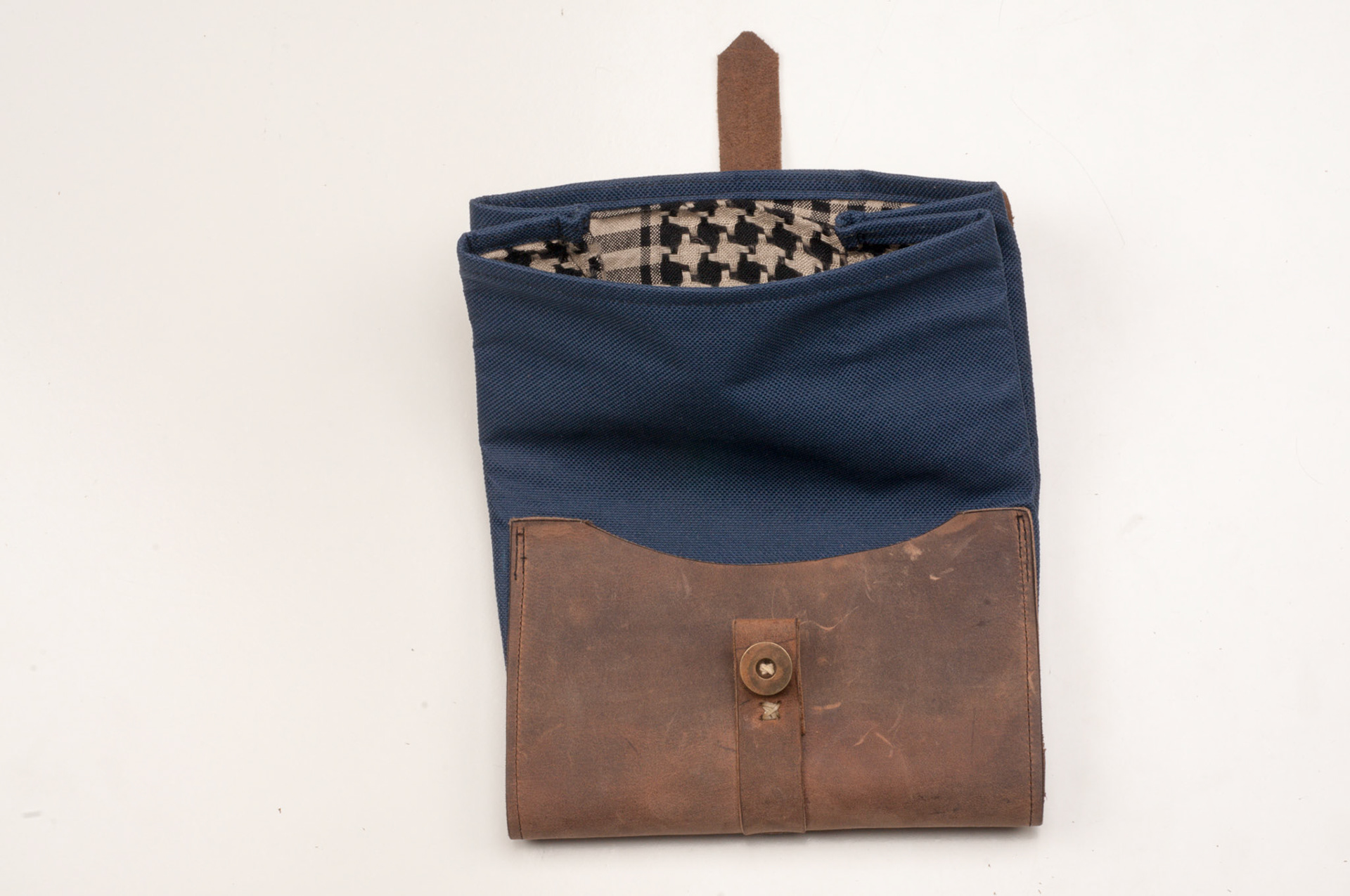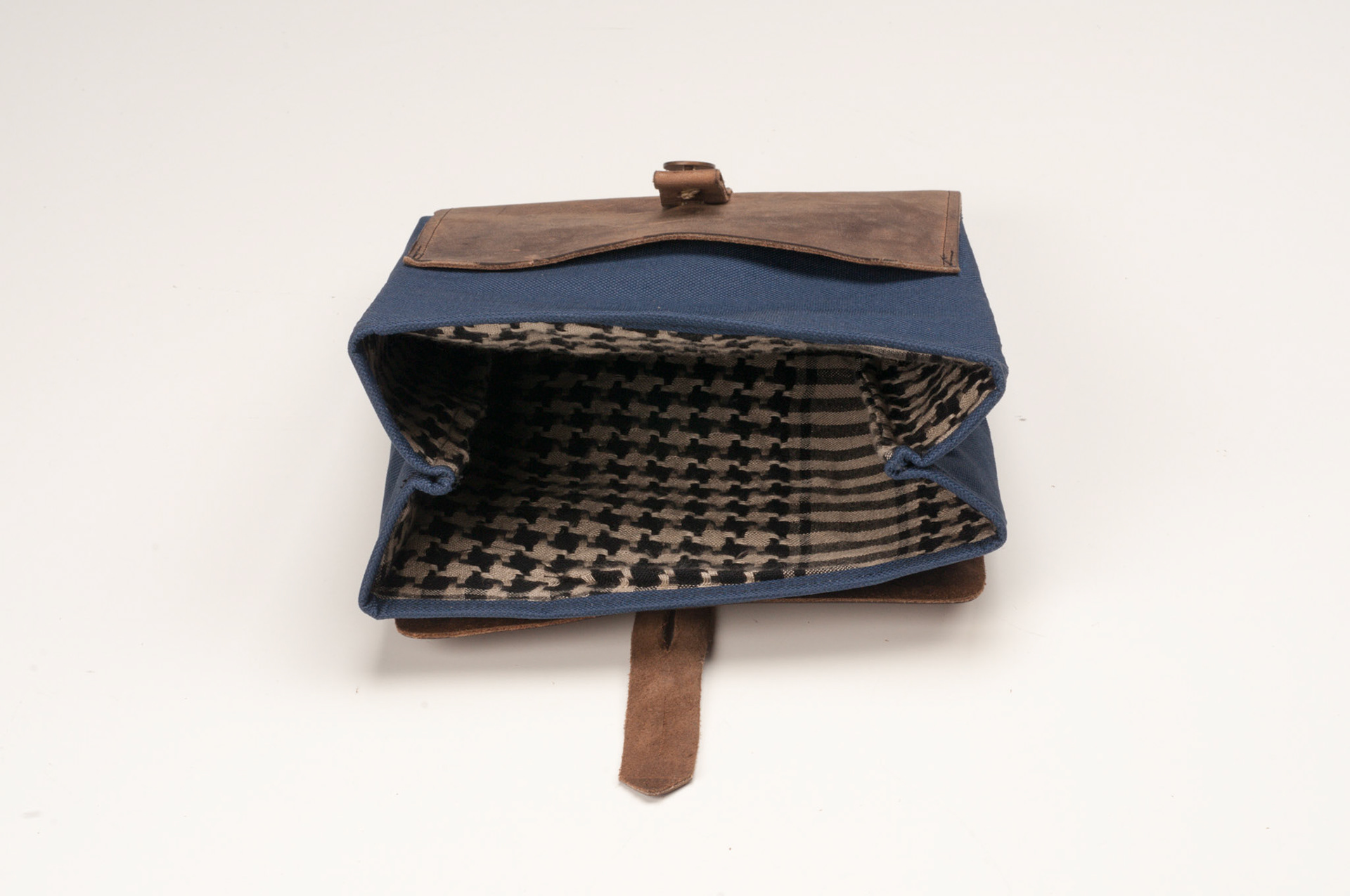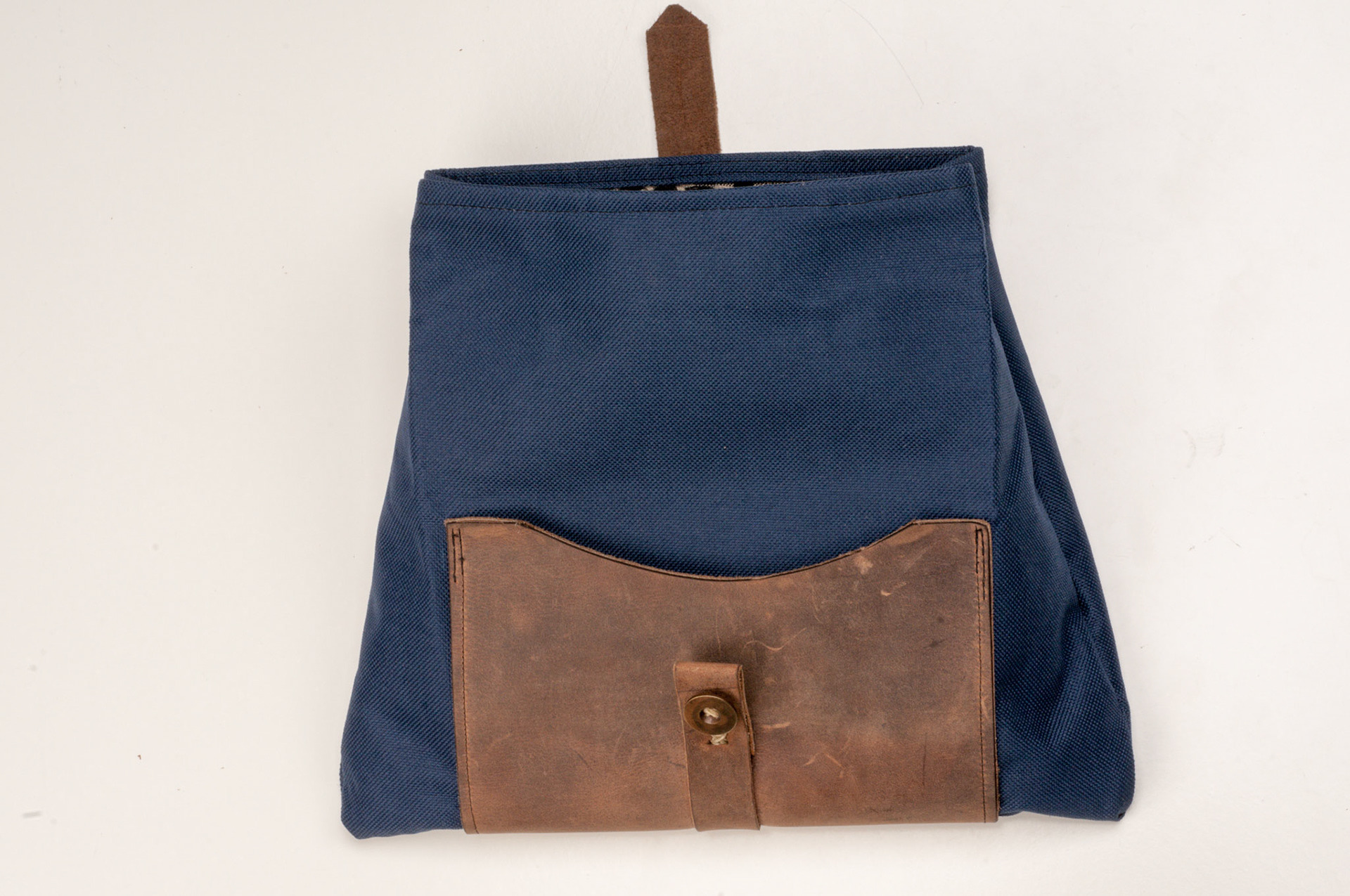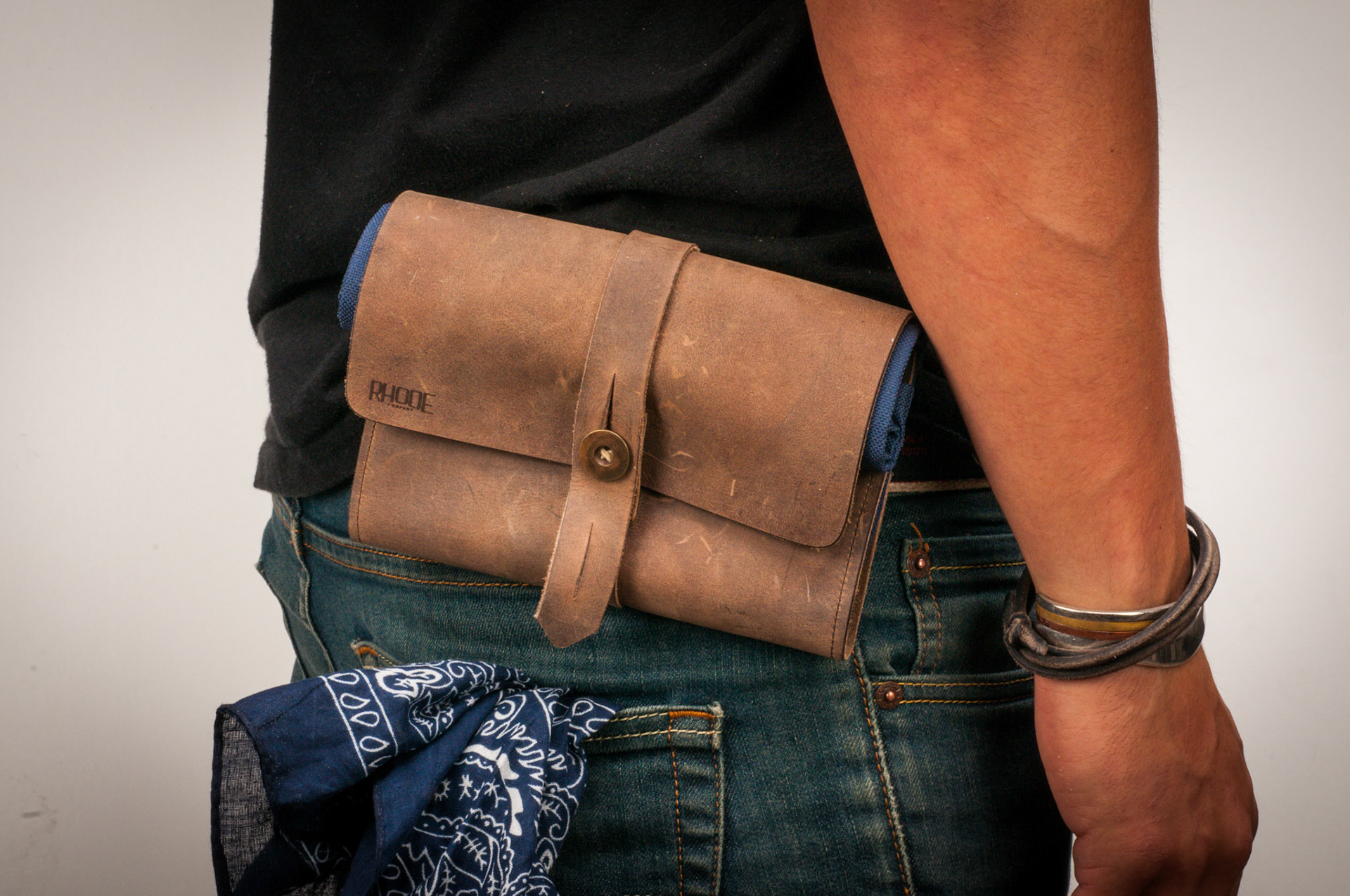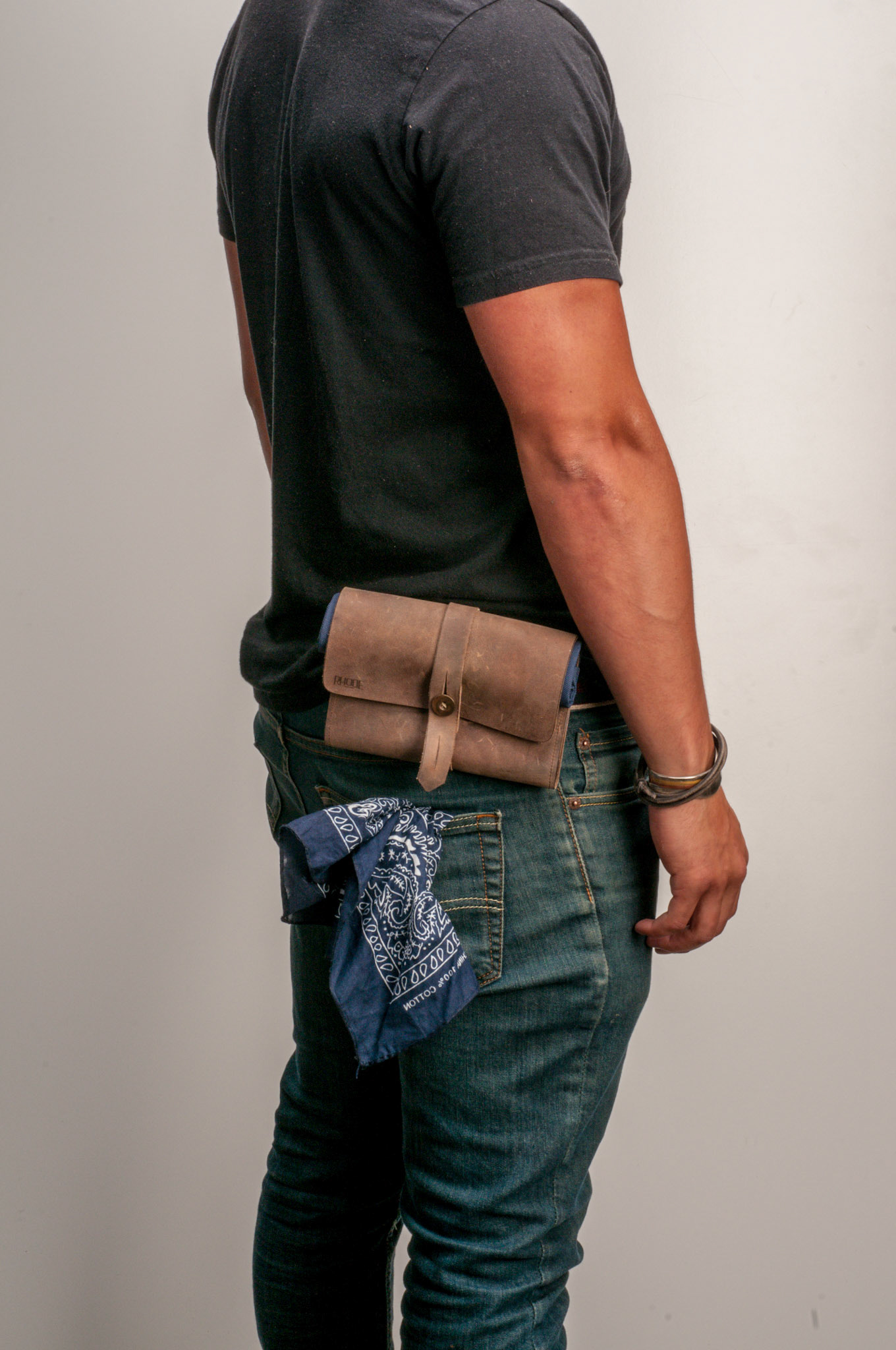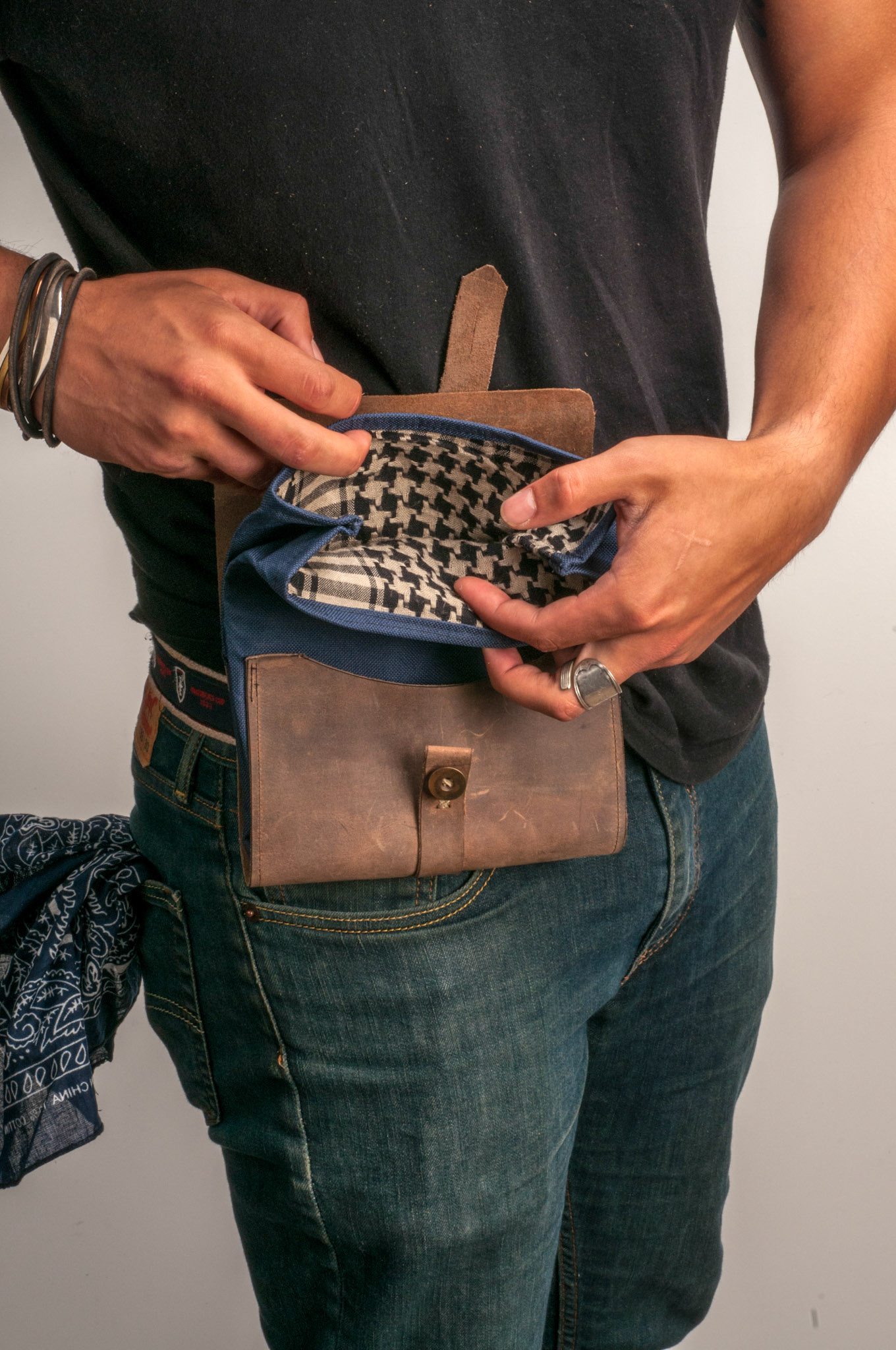 For these frequently packed items the hip bag would do pretty well but if you were on your bike and needed a bit more space it would be helpful to have more interior volume. So "The Mcqueen" was born. This bag had the ability to attach the smaller "Sloane" hip bag to it or you could bungee or carabiner anything you need to the segmented straps in front of it.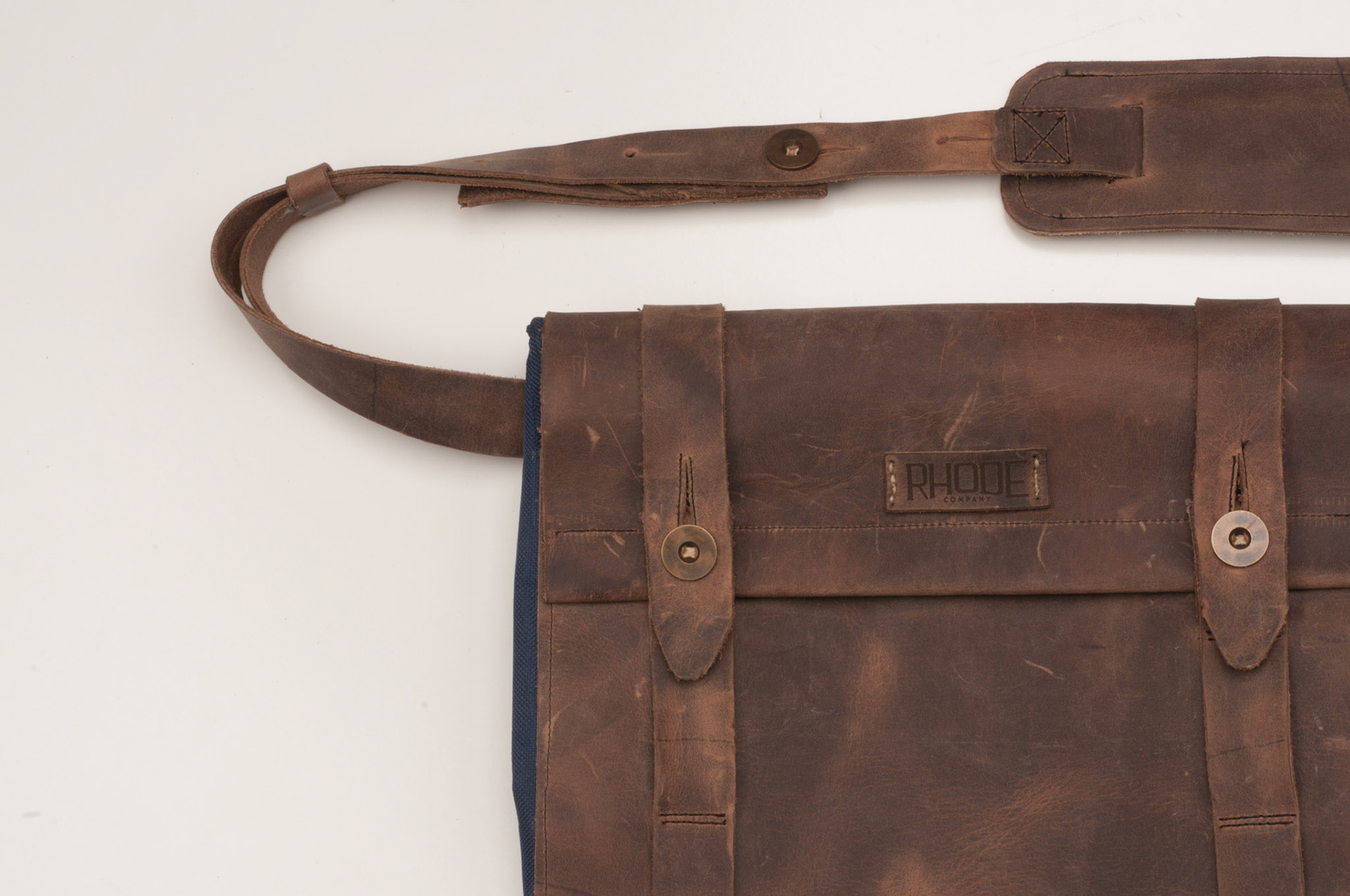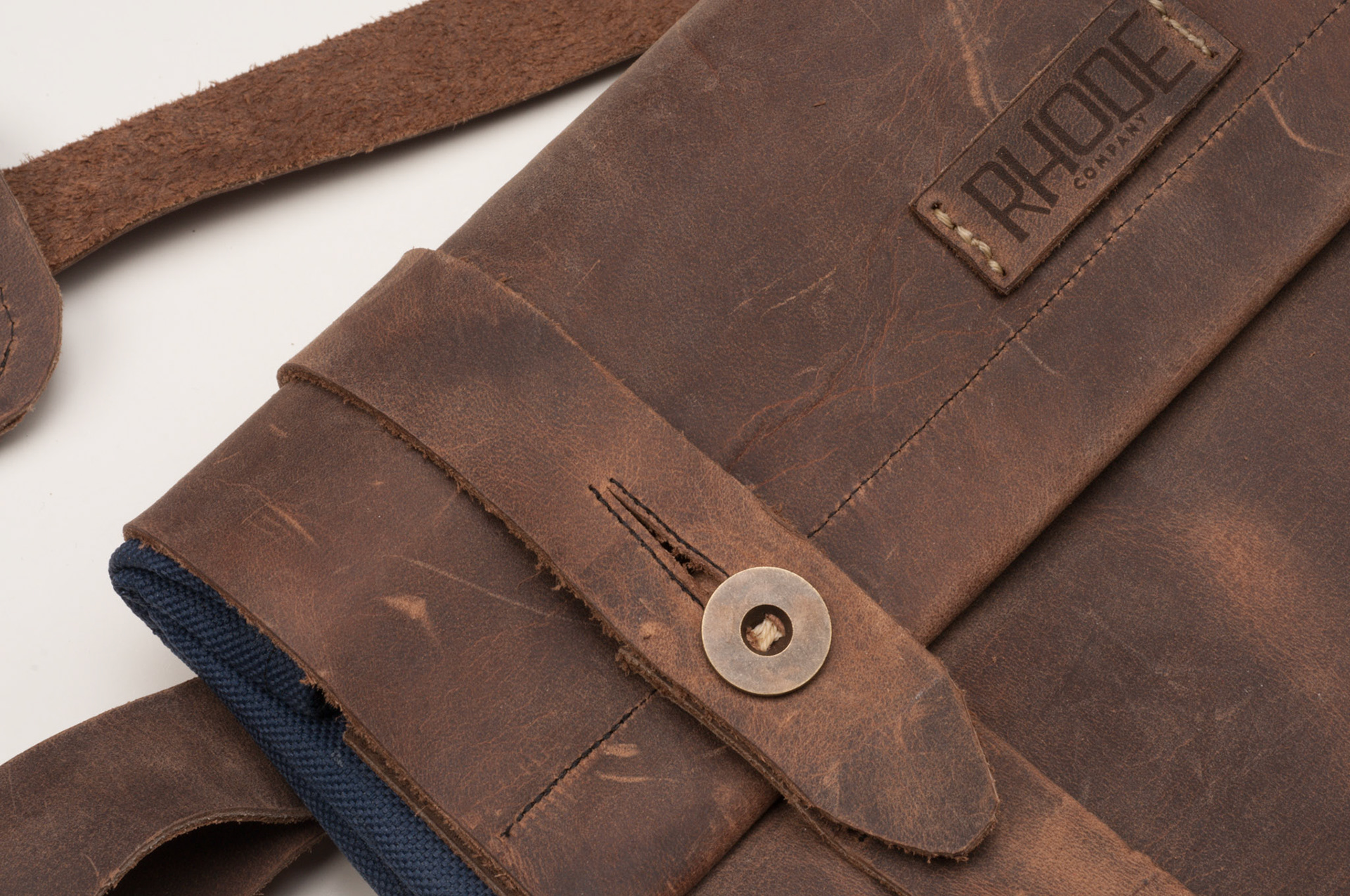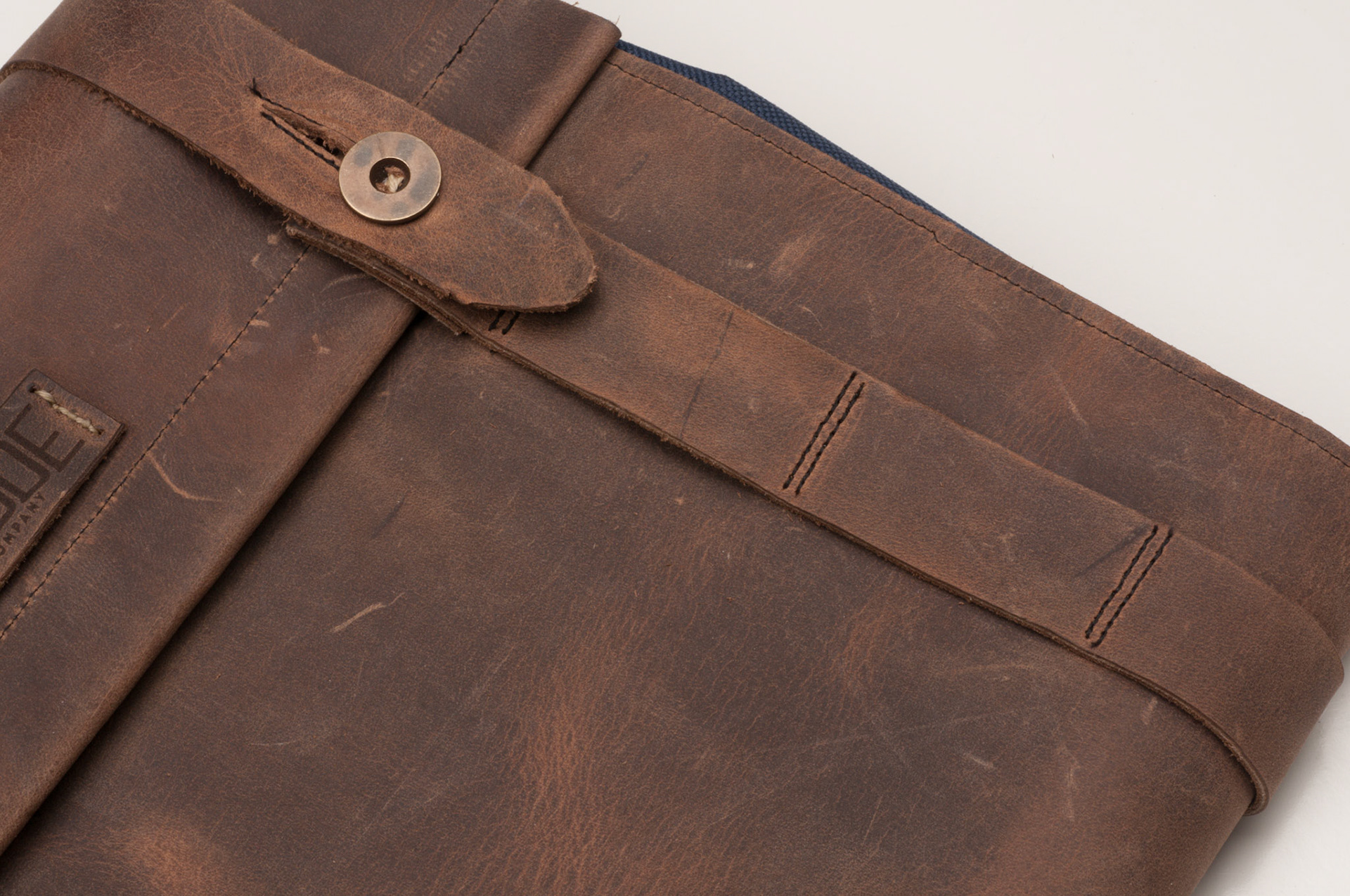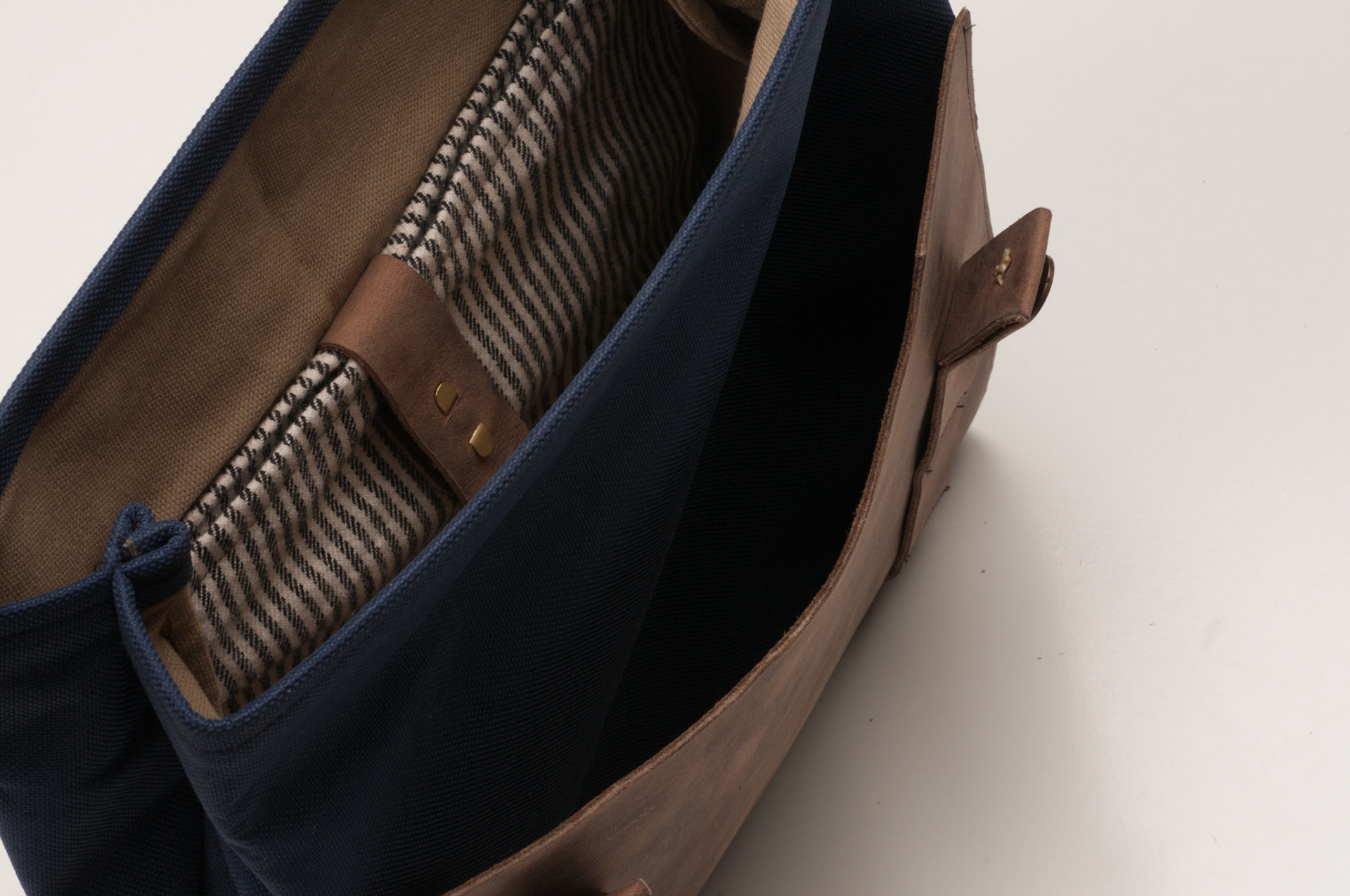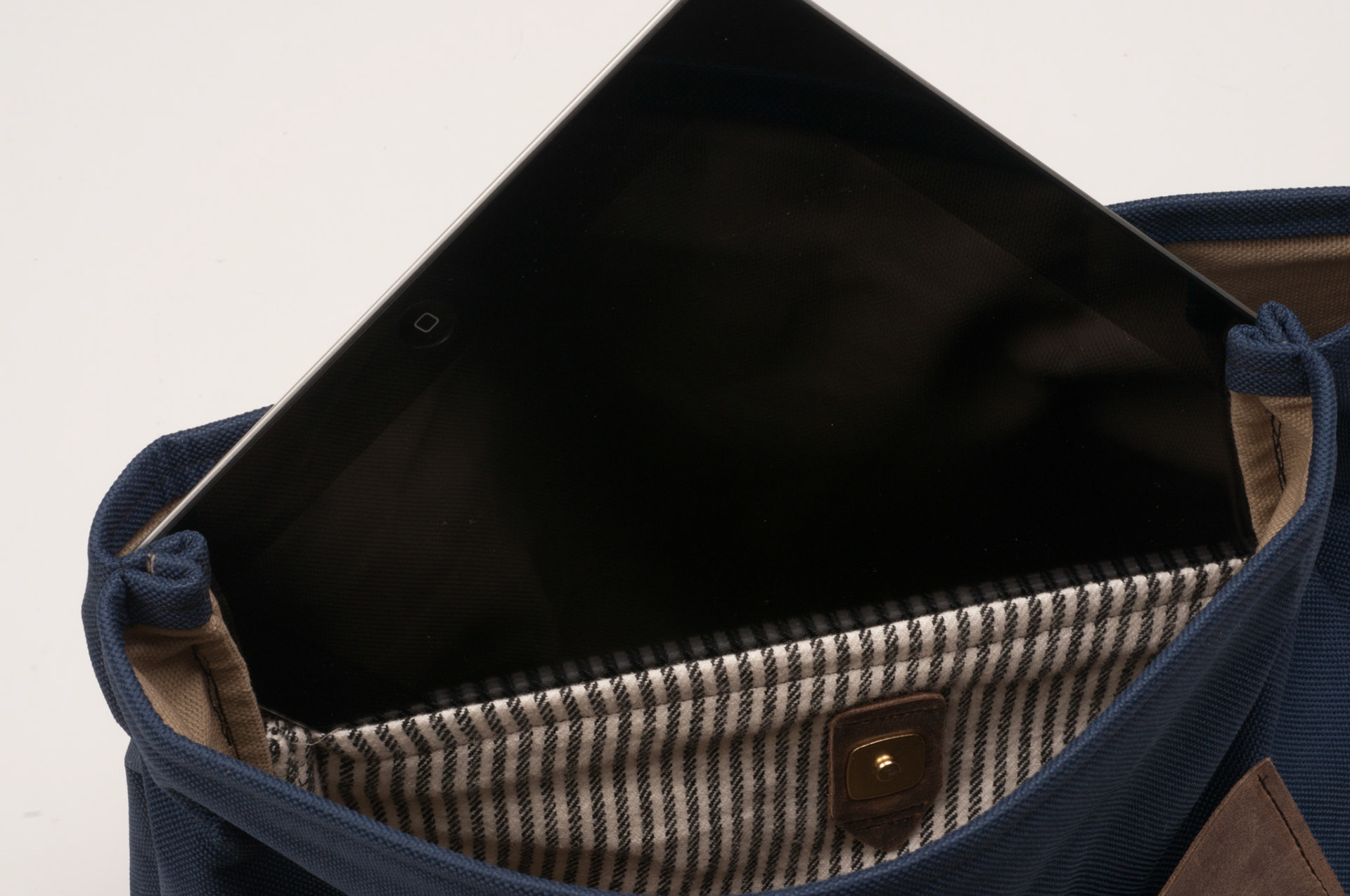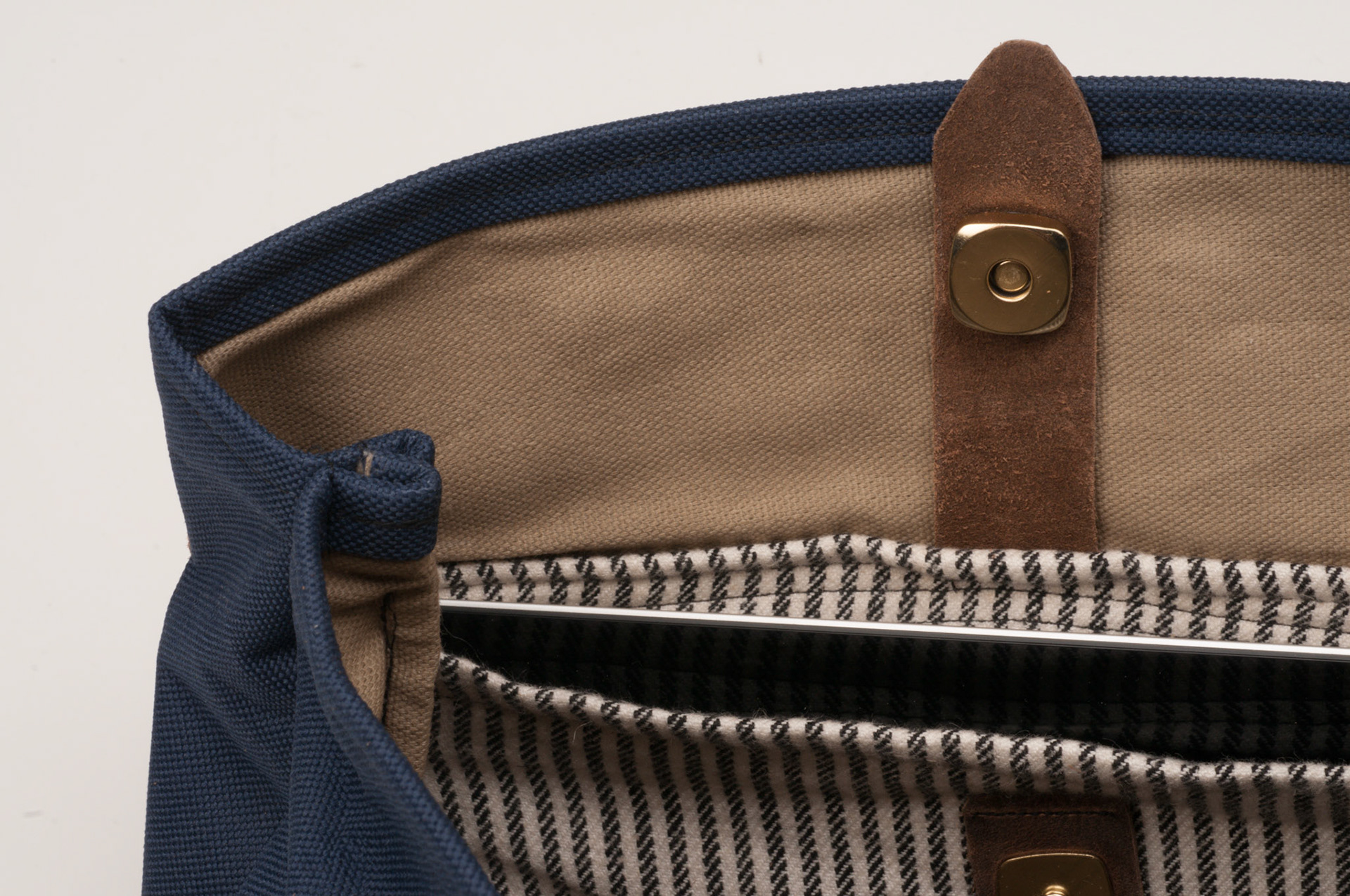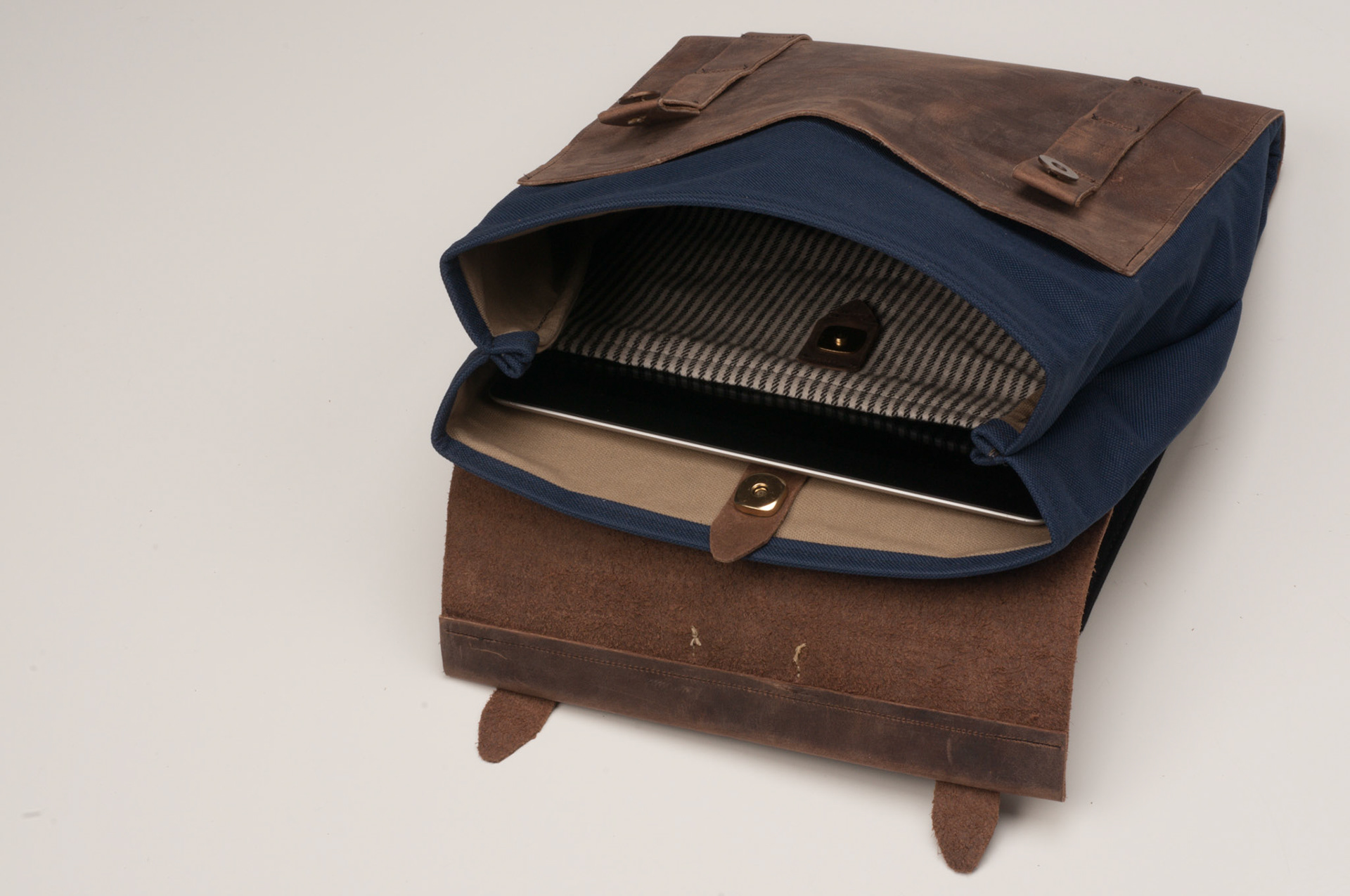 I even made sure the modern user had a sleeve for their iPad mini :)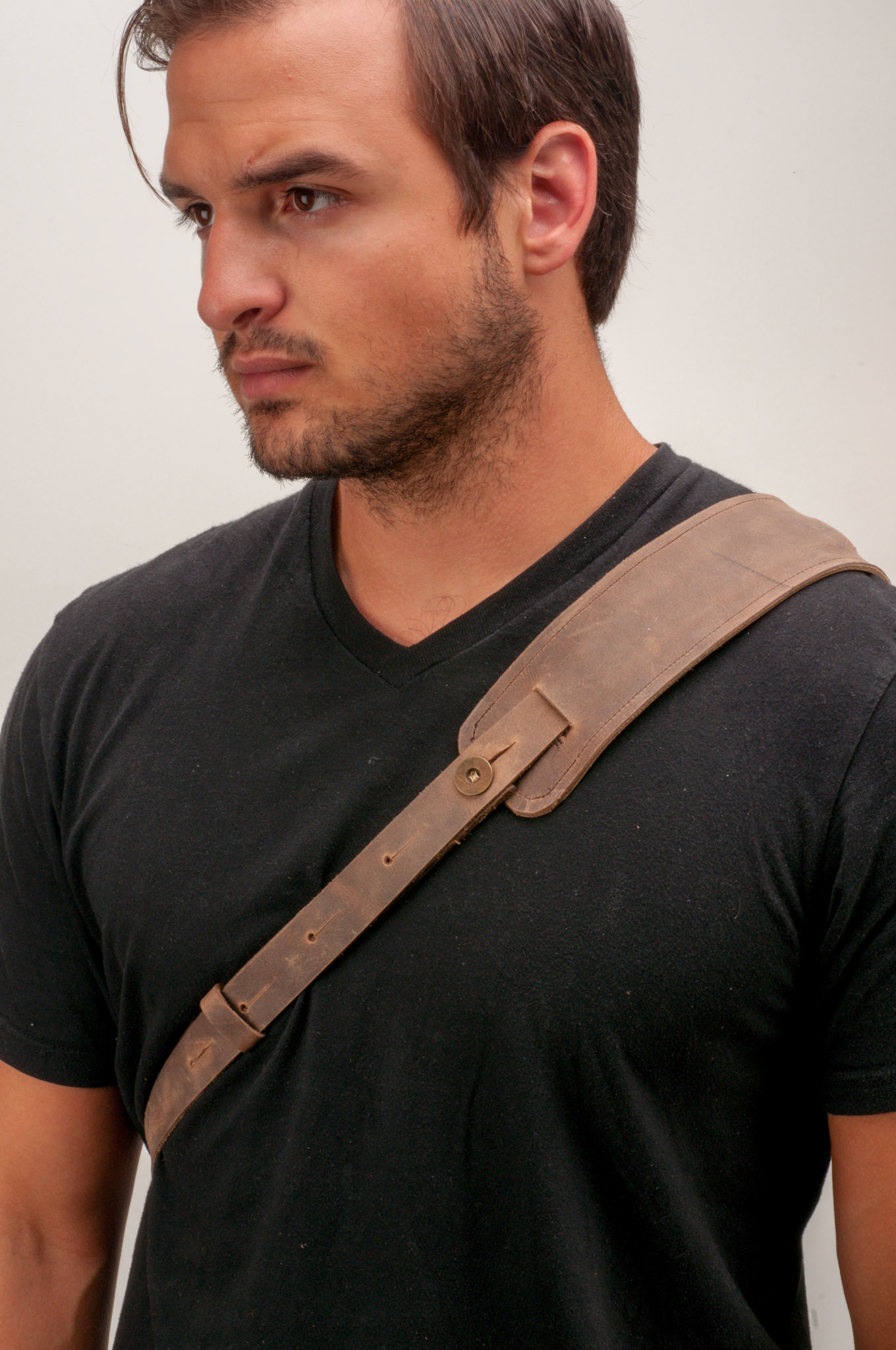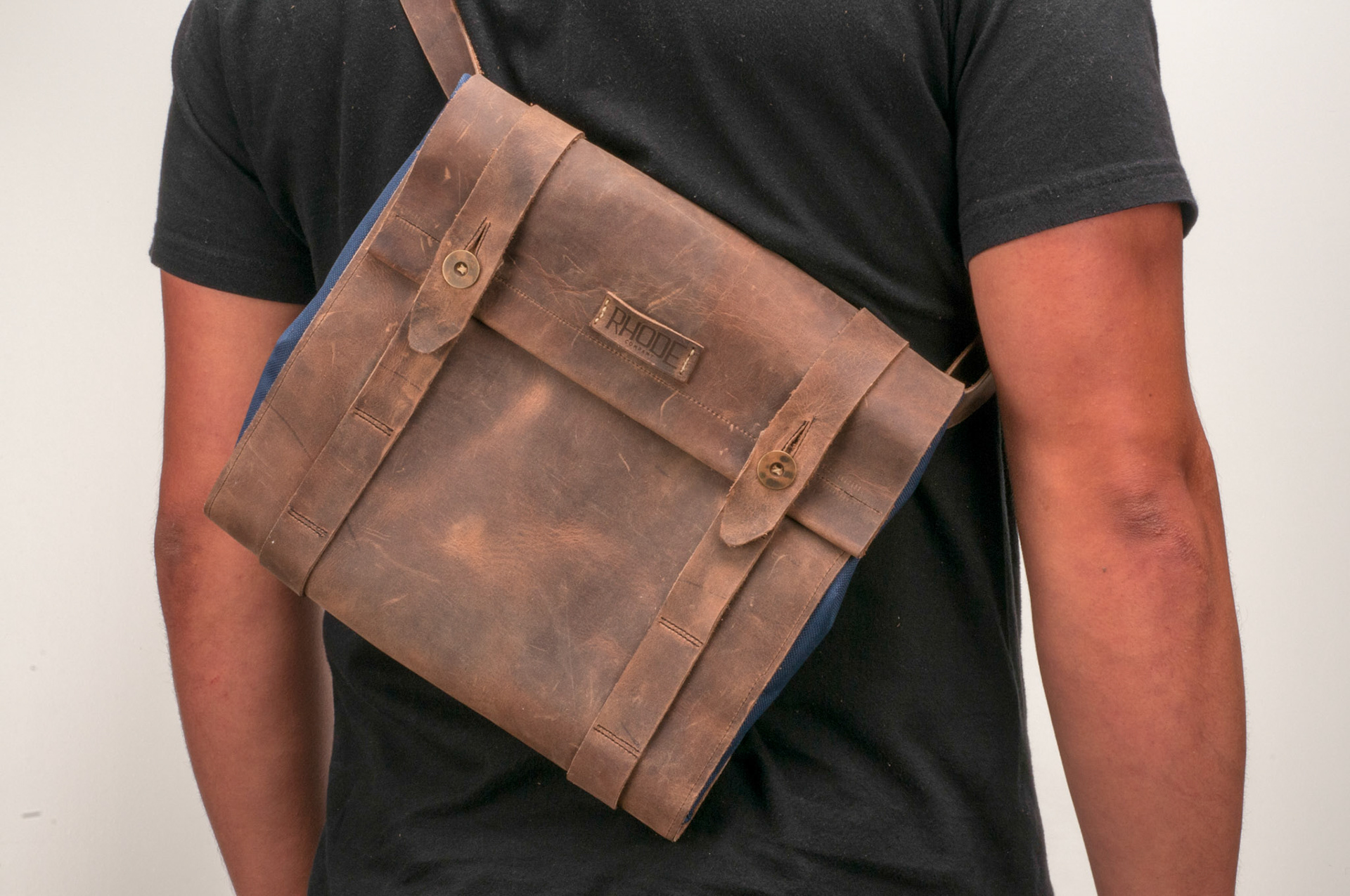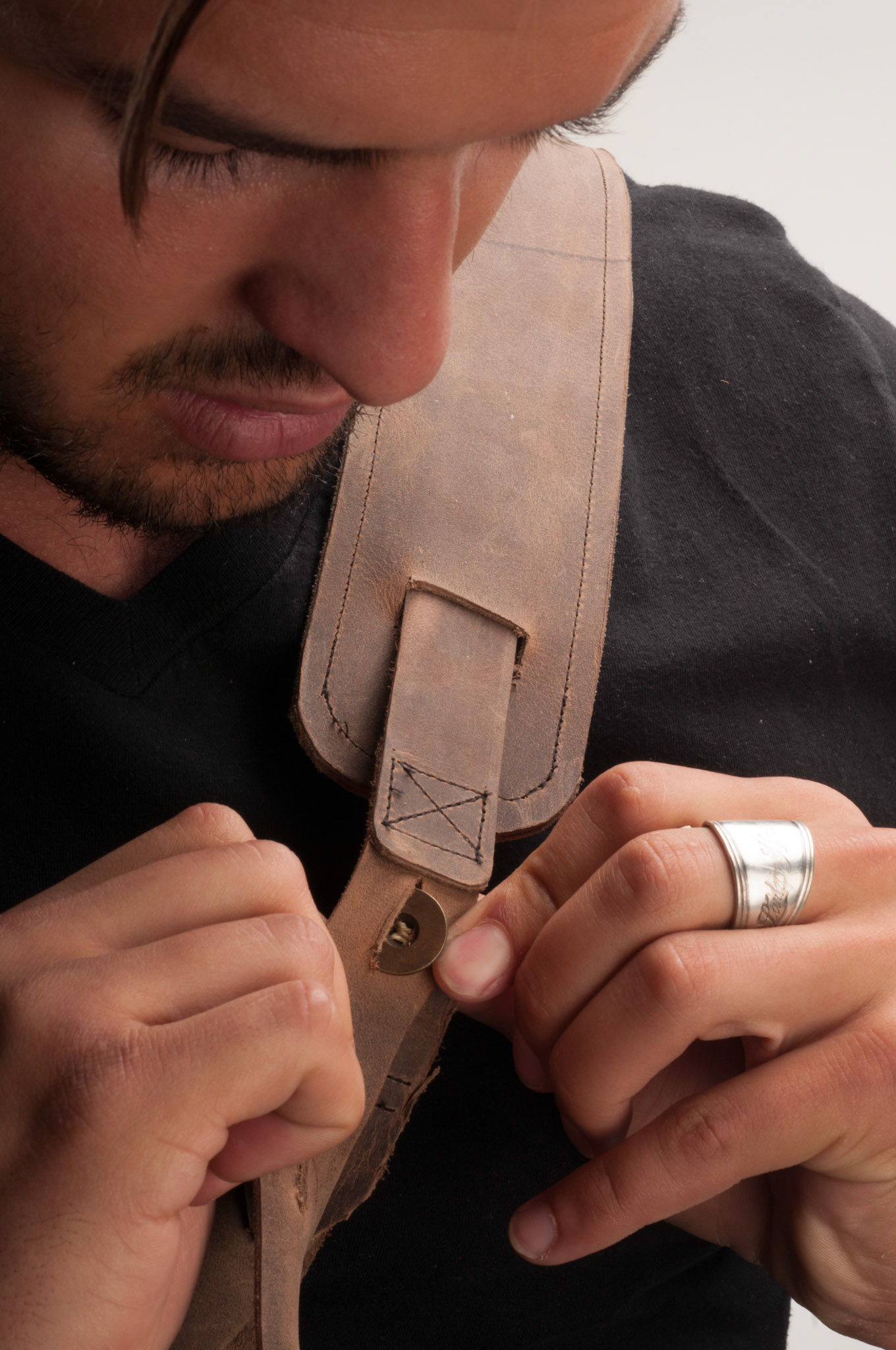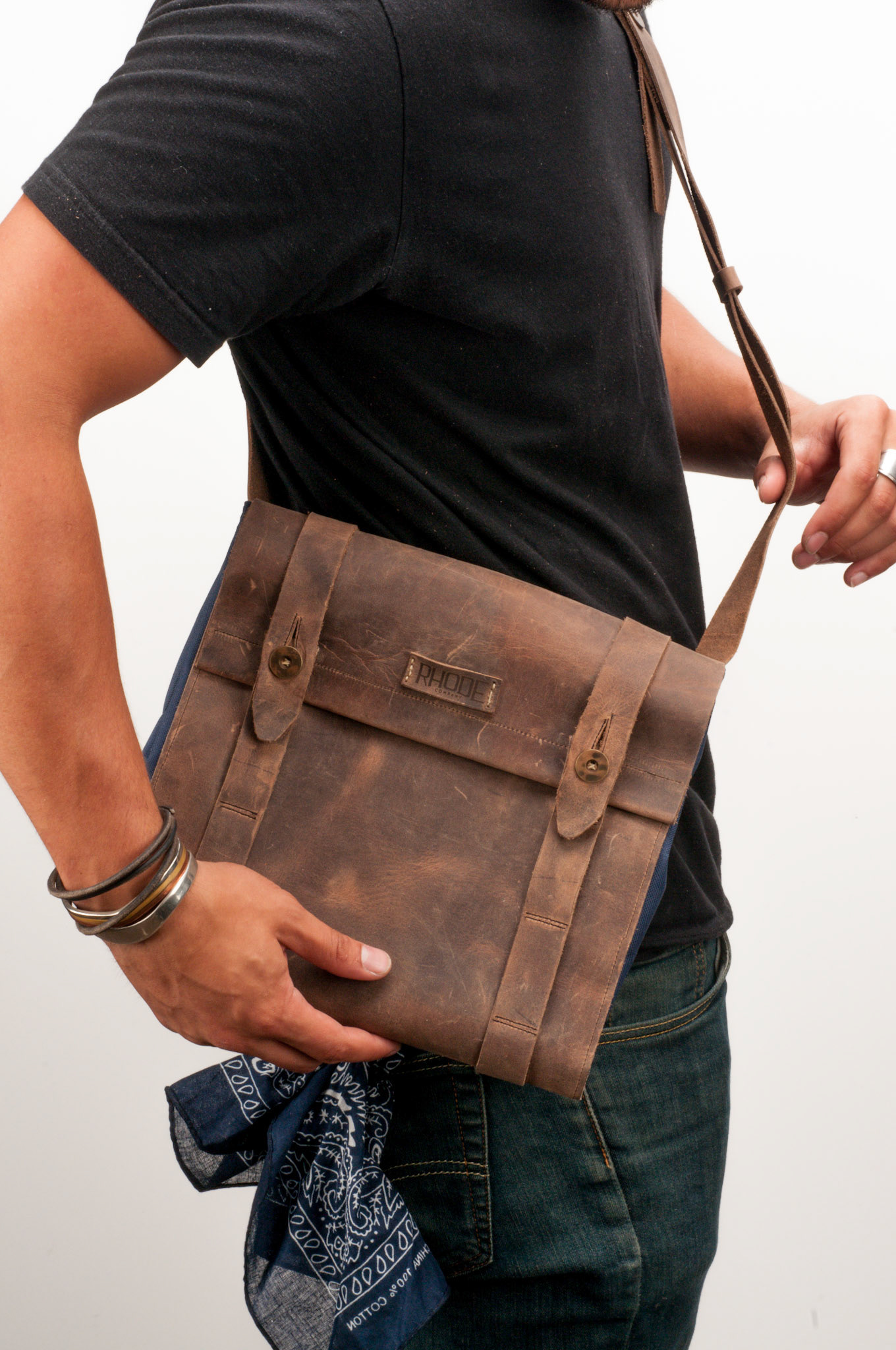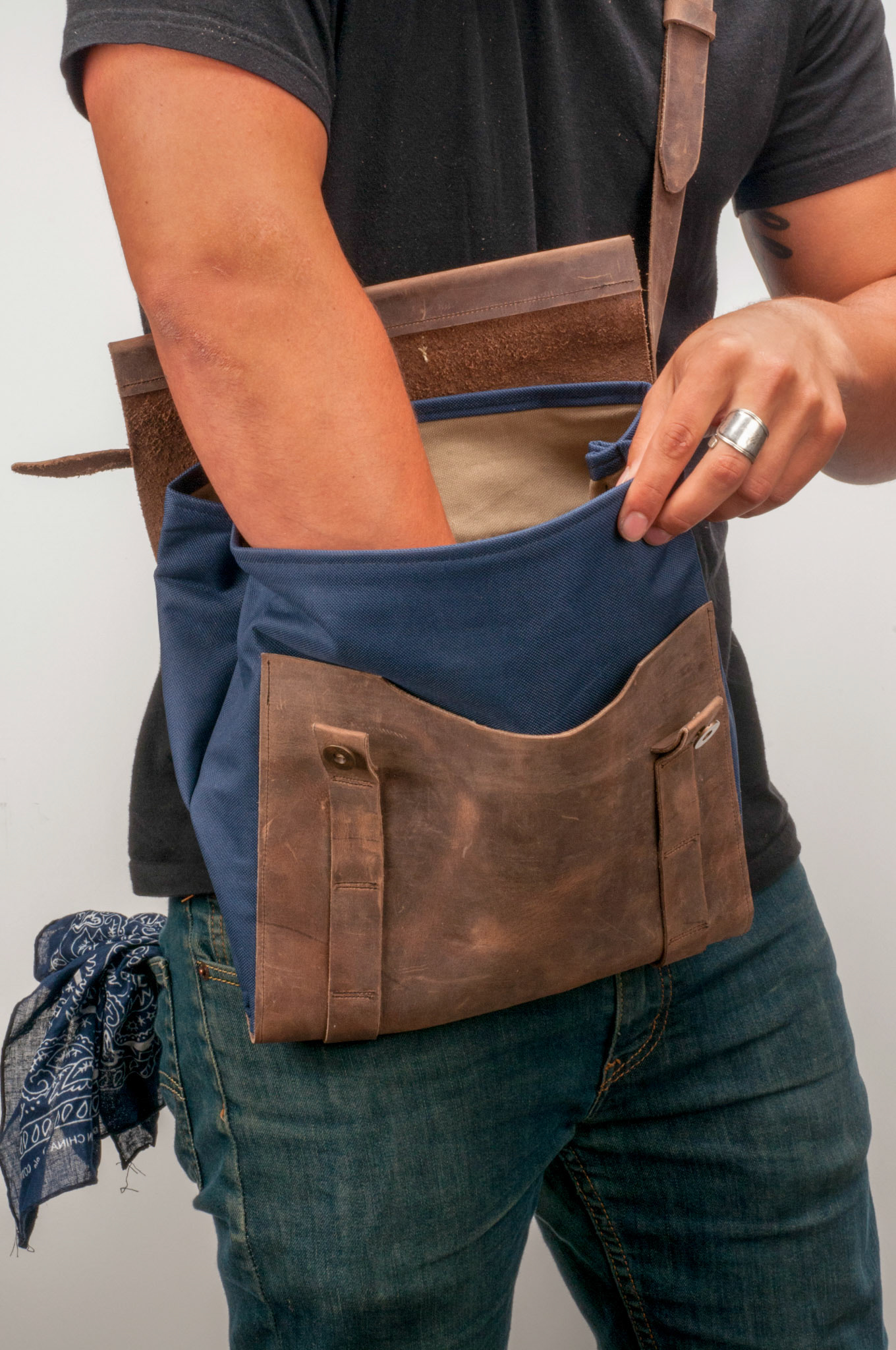 I decided that not only did I want to make the product i wanted to venture into the point of purchase exploration and design a display case for the Sloane bag.